There was a time when the idea of age reversal was the joke of biotech news. No one questioned that the body must deteriorate, suffer diseases, and die.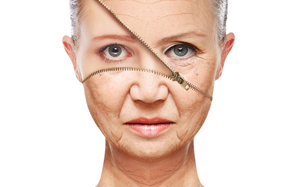 Then, in the 1990s, labs around the world discovered single genes that control the aging process. Suddenly, it was possible to imagine a drug that could activate these "immortality genes" and turn on the body's defenses against aging.
A leader in the biology of lifespan extension is Dr. David Sinclair, the co-director of the Paul F. Glenn Laboratories for the Molecular Biology of Aging and a professor of genetics at Harvard Medical School. Sinclair's research earned him a place on Time magazine's 100 Most Influential People of 2014. Sinclair has already identified a chemical that may reverse the aging process.
One day, increasing the levels of that chemical in humans could change the way we live and age.
"When I first started, we thought we aged just like a car – things just wore out and then we died," Sinclair said in an interview with Slate. "Now we know we have inbuilt mechanics to take care of our bodies that we will one day be able to keep active through a simple pill. When I started in the field, I did not believe that I would see medicines that slow aging become a reality in my lifetime. Now I'm sure that I will."
The implications of age reversal are, of course, astounding.
"A ten percent reduction in just one major disease saves over a trillion dollars in the long run," Dr. Sinclair continued, "which is money that can be spent on more productive pursuits than caring for the sick and elderly. Health and wealth are inextricable and they reinforce each other."
Health and wealth, indeed. Imagine having the opportunity to invest in a biotech news juggernaut – say, the world's first antibiotic, penicillin, in the 1940s. "Without penicillin, 75% of the people now alive would not be alive because their parents or grandparents would have succumbed to infections," said Trevor Stone, head of pharmacology at the University of Glasgow. "The effects of a drug like this are absolutely mind-boggling."
And it's about to happen again.
That's why we've put together a report for our Money Morning readers on this huge development in biotech news.
Continue here to learn more about the "immortality gene" and the biotech stocks behind the anti-aging revolution.