The next type of drugs investors and patients will want to know about is gene silencing drugs. They are showing potential to provide a cure for the world's worst diseases, like cancer.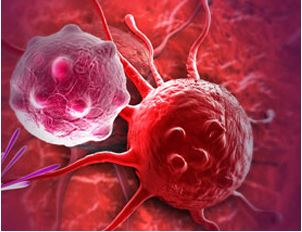 Gene silencing drugs are those that can help shut down production of certain proteins in the body. That means they could attack the proteins causing disease, instead of also hurting healthy tissue, like chemotherapy does.
The first group of researchers to discover the gene silencing potential won the Nobel Prize in 2006 – six years after the initial findings. The researchers were from the Carnegie Institution and the University of Massachusetts. They called the finding RNA interference, or RNAi. RNAi was so promising because it showed there could be a way to target proteins associated with diseases like cancer.
The discovery led another research group to start Alnylam Pharmaceuticals Inc. in Cambridge, Mass., in 2002. Alnylam is a biopharmaceutical company focused on RNAi therapeutics.
The group failed to show progress on RNAi therapy and gene silencing for nearly a decade. But in the past year, there's been a major shift in the potential for RNAi…
Gene Silencing, RNAi, and a Brand New Lease on Life
Alnylam is in testing stages for a gene silencing drug that will treat a neurological disease caused by malformed proteins produced in the liver. The only known treatment for the disease currently is a liver transplant – and even that only slows it down.
Alnylam also has gene silencing drugs in the development pipeline. Its drug pipeline includes treatments that target hemophilia, hepatits B, and high cholesterol.
Now more biopharma companies are venturing into gene silencing and RNAi. Throughout the biopharma industry there were about 15 RNAI-based drugs in clinical trials as of September 2014.
"The world went from believing RNAi would change everything to thinking it wouldn't work, to now thinking it will," Robert Langer, a professor at MIT, and one of Alnylam's advisors, told the MIT Technology Review.
Gene Silencing Drugs to Give Huge Boost to Biopharma Companies
Another sign that Alnylam must be optimistic about its RNAi technology and gene silencing drug candidates is that it's expanding its lab space in Cambridge, Mass. According to the Boston Globe, The company wants to move into a 350,000-square-foot space when its lease expires in 2018.
"We're growing by leaps and bounds," said Alnylam's chief executive, John Maraganore to the Boston Globe. "RNAi has turned a corner. Our pipeline is expanding. We're marching toward an organizational size in the thousands [of employees] over the next five years."
Alnylam hopes to win approval of its first three drugs by 2020, and have 10 more in clinical trials at that time.
For investors, there is a way to get ahead of the gene silencing trend – and it's not with Alnylam. Continue reading about this game-changing medical breakthrough and the single best investment opportunity to play it here…