By MONEY MORNING STAFF REPORTS - 07/06/20
The road to wealth is paved with tech. It's created more billionaires than almost any other sector. The profit potential shows no signs of slowing – in fact, it's about to get even more lucrative.
Many complex layers of "disruptive" technologies – the kind that change the world – are coming together to create some of the biggest wealth-building opportunities of the last 50 years.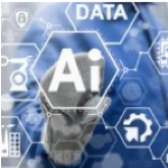 An "Intelligent" Way to Play a $190 Billion Market
From Smart TVs and voice-activated digital assistants to biotech and Big Pharma, AI is an unstoppable tech force set to be worth over $190 billion by 2025.
Follow Our Tech Investing Expert for the Best Ways to Make Money

Michael A. Robinson is a 36-year Silicon Valley veteran and one of the top technology financial analysts working today. As a consultant, senior advisor, and board member for major venture capital firms, he uses his privileged access to pioneering CEOs, prize-winning scientists, and high-profile industry insiders to give readers a shot at huge gains on remarkable breakthroughs in technology. The first analyst to uncover the rare earth mineral crisis, he amassed cumulative returns of 990% for his readers in just over a year. Michael is a regular guest and panelist on CNBC and FOX Business News., He's worked for big-name publications like The New York Times, Signal Magazine, American Enterprise, and The Wall Street Journal – all of which have placed him at the forefront of just about every emerging tech story of the last decade.
Get Tech's Biggest Profit Opportunities Every Week
With tech, can double, triple, even quadruple your retirement savings faster than any other sector on earth. Now, for free, you can get the high-tech research, analysis, stock picks, and strategies that will help you do it.
It's all in our twice-weekly Strategic Tech Investor. Sign up here – the next opportunity comes out soon.
The Latest in Tech Profit News:
Nova-X Report: Big Tech Trends, Explosive Tech Profits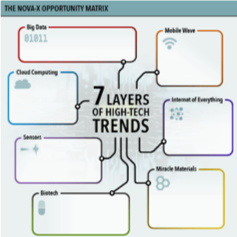 Michael can consistently spot winning technology stocks because he is the consummate insider, with a "platinum Rolodex" filled with the leading names in science, technology, and venture capital. As a venture capitalist himself, Michael was one of five people involved in early meetings for the $160 billion "cloud" computing phenomenon. Now he wants the "average" investor to have the same chances to profit as the connected insiders.
Each month in Nova-X Report, Michael leverages his skills and connections to bring you small technology stocks that are poised to double or triple in value.
Find out how to access all of Michael's Nova-X recommendations here.
Radical Technology Profits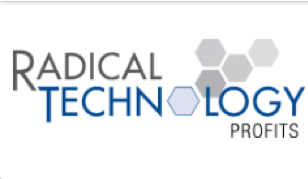 Fifty years ago, our smart phones and laptops were the stuff of sci-fi. Now these things are real. What's more, the inventions we'll take for granted tomorrow are hitting the market today. Things like printed living organs… a universal vaccine that treats a hundred different viruses… memory cubes that let us connect 100 billion devices across the globe… "living" metals that cure cancer, Alzheimer's and addictions.
For the investor with vision who gets in early, such radical technologies can form the bedrock of million-dollar portfolios. In fact, according to Forbes, "An astounding 25% of the Forbes 400 made their billions in technology."
In Radical Technology Profits, Michael will show you these opportunities. His past recommendations have seen peak gains of 441%, 212%, even 161%, as he's spotted the most innovative advancements in tech before the stocks take off.
Find out how to get in before he releases his next recommendation by clicking here.