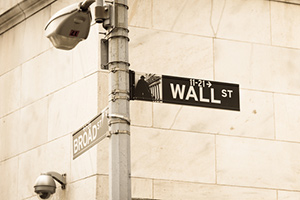 With markets trading near record highs in January, we've created a list of three investing tips for 2017. These tips will help you navigate a market that continues setting new highs while focusing on only the strongest stocks on the market.
Stocks have been red-hot to start the year. The Nasdaq closed at a record Tuesday for the fourth consecutive session. The tech-centric benchmark closed up Tuesday for the sixth straight session and is now up 3.11% so far this year.
The blue-chip Dow Jones Industrial Average is sporting a 0.96% year-to-date gain, and the broad-based S&P 500 is up 1.55%.
The iShares Nasdaq Biotechnology Index (Nasdaq: IBB) is up 8% this year after a punishing 22% decline in 2016 because of drug pricing scrutiny.
Meanwhile, financial stocks are up roughly 17% since Election Day. That makes them the best-performing sector by far in the S&P 500. Talks of regulatory rollbacks that will benefit the sector sparked the rally.
Urgent: These Are the Best Stocks to Buy for January 2017
And oil prices recently traded at 18-month highs, pulling energy stocks higher.
The consensus view among economists and analysts is that stocks will continue to rise this year thanks to signs of a strengthening economy, prospects of fiscal stimulus, and proposed generous tax cuts under president-elect Donald Trump.
Still, many investors worry that the current bull market – the second longest in history – is running out of steam.
"Worrying about things that can derail the markets is a natural reflex based on the past," Money Morning Chief Investment Strategist Keith Fitz-Gerald said.
"The far better – and more profitable – approach is to think about where they're going," Fitz-Gerald continued. "That way you can put your money in the right places ahead of time instead of constantly chasing a train that's left the station, like most investors."
Fitz-Gerald expects markets to run sharply higher this year, but with pullbacks along the way. He believes the potential for a correction is highest during the second half of 2017, after the inaugural Trump bump has faded.
As always, Fitz-Gerald says managing expectations is critical and potentially very profitable.
Here are Fitz-Gerald's top three investing tips for 2017
The 3 Top Investing Tips for 2017