Editor's Note: We're sharing this with you again today because of reports this weekend that China is now openly testing bomber aircraft, including the nuclear-capable Xian H-6K, on new, man-made islands in the volatile but critical South China Sea, a shipping lane and conduit for energy supplies. This story has been updated. Here's Kent...
For years, I have worked with the U.S. Department of State, providing advice to developing countries on oil and natural gas issues. Our work together goes back some 46 years.
It began during the Vietnam War, when I was recruited into a division of the State Department's Bureau of Intelligence and Research (INR), initially involving insertion into the Southeast Asian theater of operations as a field counterintelligence officer.
A great deal of the work I did, and the losses I and others suffered, remain classified to this very day, but suffice it to say that deployment earned me the first of my three Presidential Intelligence Awards - and launched more than two decades of active service in the intelligence community.
However, much of my more recent work has involved matters related to the geopolitics of energy, certainly one of the most complicated and potentially explosive issues our world faces today.
As a result, I have traveled to a number of countries over the years to work with officials on establishing energy policies and practices.
It's one of the reasons I had to return to Vietnam after so much time, to close some of the loops of my past - and to help ensure energy's future swings in America's direction...
Why America Is Growing Closer to Vietnam
About three years ago - around 20 years after the 1995 "normalization" of relations between the United States and the Socialist Republic of Vietnam - the State Department requested that I return to Vietnam to provide support to their oil and gas policy planning process.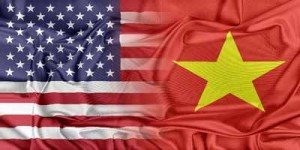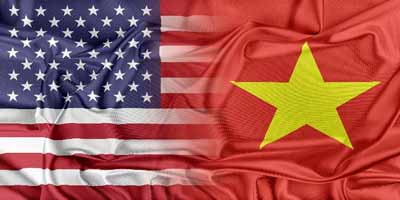 It was the first time I'd gone back since the war, and the prospect has brought back memories.
There has been a near 180° shift in American attitudes about Vietnam. Vietnam has been undergoing profound shifts of its own since 1986, with a far-reaching program of market reforms they called "Đổi Mới," or, loosely translated, "Renovation."
You see, our onetime adversary is blending communist and capitalist structures to effect huge changes to its economy. It has been a very effective hybrid (and certainly one of the stranger manifestations in recent memory).
Had anybody 40 years ago suggested we would be in any kind of alliance with the Vietnamese on anything, I would have thought it pure literary fiction.
Of course, there are still some lingering ideological differences and issues between the two Cold War-era enemies, but the two countries have some very compelling interests in common.
In general, Washington had opted to support Hanoi in its ongoing disagreements with China over offshore drilling rights in the powder keg of the South China Sea.
But that assistance initiative has stalled more recently. The view (to say nothing of the plans) of the Trump administration on the Vietnamese project remains unknown.
Yet even before the November 2016 U.S. election, the project has been opposed by Chinese "actions" in the region.
These actions have intensified the situation, to put it mildly.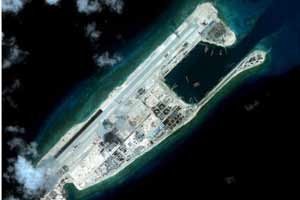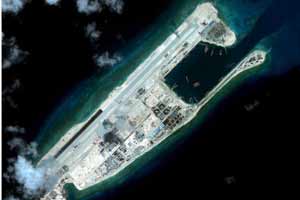 As of February 2018, China was thought to have air and naval facilities on seven of its man-made islands in the South China Sea.
And this past weekend, China admitted to "routine flight operations" of its bomber aircraft, including the nuclear-capable Xian H-6K strategic bomber, based on unnamed islands in the area.
Any one of these islands could serve as a potential base for the powerful new weapon the Chinese are calling "sha shou jian." I've seen dramatic video of this weapon in action (as every American should) and it's enough to say that U.S. Pacific Fleet has cause to be concerned.
In general, though, these new islands provide "platforms" for achieving three of China's strategic and tactical aims:
To provide bases for military aircraft to hit targets throughout most of the contested basin,
To support Beijing's expansion of its own energy interests,
And bring pressure to bear on very important sea lanes and ocean transit routes.
It's hard to overemphasize the importance of this region for trade, especially energy - fully one-third of global crude oil, and more than 50% of the world's liquefied natural gas (LNG), pass through the South China Sea each year.
And just when affairs seem to be reaching the point of maximum tension, a longtime U.S. rival has entered the already complicated picture to throw a wrench in the plans of diplomats, soldiers, and energy investors alike.
Join the conversation. Click here to jump to comments…
About the Author
Dr. Kent Moors is an internationally recognized expert in oil and natural gas policy, risk assessment, and emerging market economic development. He serves as an advisor to many U.S. governors and foreign governments. Kent details his latest global travels in his free Oil & Energy Investor e-letter. He makes specific investment recommendations in his newsletter, the Energy Advantage. For more active investors, he issues shorter-term trades in his Energy Inner Circle.