Editor's Note: Last month we shared Tom's three-question quiz to help you find your trading type. Now it's time to tailor your trading approach to match your personality. Tom reveals which strategies best suit your goals and risk tolerance below. Take a look...
I recently gave you a quick quiz - three simple questions to help you determine what type of trader you are.
Many of us are directional traders, which means we assess the direction of the broader markets or individual securities and then trade accordingly, taking long positions we believe will go up in price and short positions on securities we believe will go down in price.
Now that you're armed with this very important piece of information, many of you have asked: What's next? What strategies do I use now that I know I'm - say - a medium-term rules-based directional trader (like me)?
Today, I'm going to show you a simple options trading strategy that allows you to target lucrative opportunities... and it relies on a tool we've talked about a lot in recent weeks: the simple moving average (SMA). So I hope you've been paying attention!
Let's get started...
Before I tell you about today's options trading strategy, I want to make sure you know what type of trader you are. If you followed along with my quiz, you should already have a firm grasp on what type of trader you are.
Sign up for SMS so you never miss special events, exclusive offers, and weekly bonus trades.
If you missed last week's article, or if you're still confused, figuring this out is as easy as answering these three questions:
Are you a discretionary trader or a rules-based trader?
Are you a directional or non-directional trader?
Are you a short-term trader or a long-term trader?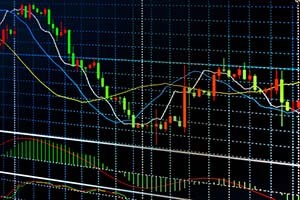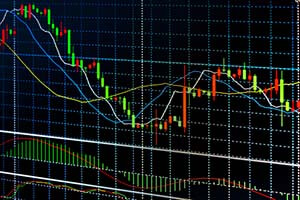 Once you've got that down, you should at least have an idea of who you are as a trader (if you need help answering these questions, click here).
Now, what type of trader you are may change as you trade, gain more experience, and experiment with different trading strategies.
That's well and good, but you want strategies that you can use to profit right now.
I've used this pattern to show my readers triple-digit gains in one or two days. Click here to learn more...
So let me show you a directional options strategy you can put to use immediately. It will also help to highlight the difference between a rules-based trader and a discretionary trader, which will help further reinforce which type of trader you are.
The 10/30 SMA Crossover
Let's take a close look at a strategy called the 10/30 simple moving average (SMA) crossover. This is a directional trade that gives a trader the entry signal on a stock or the appropriate long option (call or put).
Note: If you're a non-directional trader (or want to test out different strategies before you decide which trading type suits you best), don't worry - I've got a terrific non-directional strategy that I'll tell you about very soon, so stay tuned.
Join the conversation. Click here to jump to comments…
About the Author
Tom Gentile, options trading specialist for Money Map Press, is widely known as America's No. 1 Pattern Trader thanks to his nearly 30 years of experience spotting lucrative patterns in options trading. Tom has taught over 300,000 traders his option trading secrets in a variety of settings, including seminars and workshops. He's also a bestselling author of eight books and training courses.