Editor's Note: Passive investing is more popular than ever, but it comes with unique risks. Shah detailed those dangers after "Black Monday," the 2015 market plunge that wreaked havoc on ETFs. He also shared a safer way to play these trading tools. Here's what he suggested…
In the investment markets – the portions that affect you and me – exchange-traded funds (ETFs) have emerged as the ultimate market disruptor.
This massive shift is due to more than investor fickleness. ETFs trade all day like stocks – making them better than mutual funds. There are more than 1,500 of them, according to ETF.com. There's an ETF for almost every industry, index, asset class, and risk-exposure play you can think of.
ETFs are modern-day magical trading tools.
But if you know anything about magic, you know there are times where the trick goes awry.
The hat lacks the rabbit.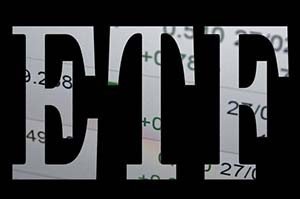 The woman in the box actually does get cut in half.
The same types of tragedies can befall ETF investors. It's rare. And it's not intentional – it's just what happens when the magic trick doesn't work… as millions of ETF investors and traders just found out the hard way on Aug. 24, 2015.
Here's what happened, what's going to happen again, and a strategy that will protect you – without having to "cash out" and hide yourself on the sidelines.
And back here, I'm going to show how to make the ETF magic work for you… as long as it holds.
In short, I'm going to give you the best of both worlds…
Problems for ETFs on Black Monday
On the morning of Aug. 24, 2015, all hell broke loose in ETF land.
The "magic box" didn't work.
Before the open that morning, stock market futures indicated the Dow Jones Industrial Average could open down 1,000 points. Almost all stocks that opened traded down.
Learn How to Turn $500 into $1 Million: This Sunday School teacher's "retirement career" made him a millionaire. This book will teach you how you can do it too. Claim your FREE copy…
A lot of those stocks were temporarily halted when they reached "limit up/limit down" levels. Lots of stocks didn't open near the time they should have. Against that backdrop – throughout the morning – futures prices were swinging widely and triggering their own halts.
This magical breakdown created a wicked problem for ETFs.
Join the conversation. Click here to jump to comments…
About the Author
Shah Gilani is the Event Trading Specialist for Money Map Press. In Zenith Trading Circle Shah reveals the worst companies in the markets - right from his coveted Bankruptcy Almanac - and how readers can trade them over and over again for huge gains.Shah is also the proud founding editor of The Money Zone, where after eight years of development and 11 years of backtesting he has found the edge over stocks, giving his members the opportunity to rake in potential double, triple, or even quadruple-digit profits weekly with just a few quick steps. He also writes our most talked-about publication, Wall Street Insights & Indictments, where he reveals how Wall Street's high-stakes game is really played.