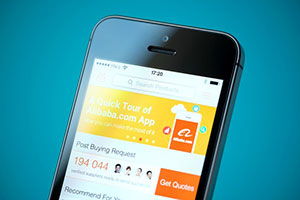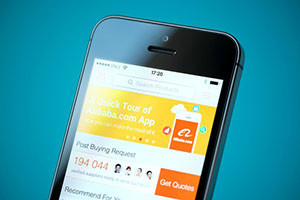 Alibaba Group Holding Ltd. (NYSE: BABA) is one of the biggest tech companies in the world, but interestingly, Yahoo! Inc. (Nasdaq: YHOO) owns a large stake in Alibaba.
But how much is Yahoo's stake in Alibaba worth?
With a possible acquisition of Yahoo on the horizon, this has become an important issue for investors. Unfortunately, the answer isn't as simple as many would wish.
How Much Is Yahoo's Stake in Alibaba Worth?
Yahoo currently owns a 15.37% stake in the Chinese-based tech giant. At current market value, Yahoo's stake in Alibaba is worth approximately $40 billion.
While Alibaba has been a high-performing stock and provided Yahoo with substantial gains (99% profit), the company finds itself in a unique predicament with regards to its value due to one simple problem – taxes.
The Alibaba/Yahoo Tax Dilemma
Yahoo is a U.S.-based corporation (Sunnyvale, Calif.) and has major holdings in two foreign entities – the 15.37% stake in Alibaba and a 35% stake in Yahoo Japan. As we said, the Alibaba stake is worth around $40 billion today, and the Yahoo Japan stake has a value of around $7.9 billion.
Adding these totals to Yahoo's market cap would result in a total of $59 billion. But there's a catch…
Urgent: This is your ticket to bigger and better returns… and it's completely free. Read more… 
By selling either of those foreign stakes, particularly the Alibaba shares, Yahoo would be subject to tremendous capital gains taxes. The taxes could be as high as 42%, or $20 billion.
This brings the value down significantly.
What Happens to Alibaba Stock After Verizon Purchases Yahoo?
In July, Verizon announced the purchase of Yahoo for $4.8 billion. Many investors want to know how this affects Yahoo's stake in Alibaba. The simple answer is – it doesn't.
In fact, the purchase by Verizon is for Yahoo's core business only and has nothing to do with Yahoo Japan or the Alibaba stake. The Alibaba stake is still a part of Yahoo and is a publicly traded investment company referred to as RemainCo.
The History of Yahoo and Alibaba
Yahoo and Alibaba have a history that predates the Chinese company's IPO.
Alibaba and Yahoo began as rivals. In 2004, Alibaba accused Yahoo's operations in China of stealing personal data from its online auction site, Taobao.com (similar to eBay). A series of events with eBay put Alibaba and Yahoo in the same corner, and the two decided to join forces to defeat eBay's dominance in China.
Yahoo first acquired a 40% stake in Alibaba in 2005 for about $1 billion. At this time, Yahoo handed over its auction site to Alibaba, and the Chinese company turned its search engines over to Yahoo! China. In 2012, Alibaba purchased about half of those shares back from Yahoo, and then came the infamous IPO.
On Sept. 18, 2014, the Alibaba IPO marked the largest U.S. IPO in history, raising $21.8 billion for the company and its investors. What many people don't know is that Yahoo was the largest seller in the IPO, offloading a total of 140.3 million shares, totaling more than $9.5 billion in pre-tax value.
Alibaba does have the option to buy back its shares if YHOO were to be acquired, but it's not that simple. As it stands today, Alibaba would probably like its 15% stake back from Yahoo, but it is faced with the same tax dilemmas.
Must See: Learn How to Make a Killing with the Fastest-Growing Moneymaker on Earth
Unless Alibaba retired the shares it re-purchased, there would be little benefit in buying them back from Yahoo. The tax complications necessitate that those outstanding shares remain where they are, and many experts advise that they not be valued the same as a regular Alibaba share due to the built-in tax liability.
Now that we've examined Yahoo's stake in Alibaba, here's what investors need to know about Alibaba stock moving forward…
Alibaba Stock in 2017
Is Alibaba stock still a good investment? Money Morning investment experts remain bullish on BABA stock and believe it's a stock that continues to be undervalued. In fact, Money Morning Director of Tech & Venture Capital Research Michael A. Robinson gives a three- to four-year target price of $150 for BABA. The stock is currently trading at around $92, which would give investors a 63% gain.
If you still aren't entirely familiar with Alibaba, think of it as China's answer to Amazon. Alibaba is an e-commerce giant that has diversified into financial services, cloud computing, and video applications. Today, it's the fastest-growing company in China, with much of its growth fueled by the growing prosperity of China's middle class.
While 94% of Alibaba's business remains in China, the company has been working to expand internationally. In fact, it is now operating at various levels throughout Europe, Australia, Canada, and other parts of Asia. Alibaba's goal is to eventually have more than 50% of its business generated from outside of mainland China.
Alibaba has also been diversifying its business beyond e-commerce. It's developing programs for e-health and online patient care and is working on several applications for grocery and fresh food delivery, which is a growing trend.
Recently, Alibaba also purchased a stake in Groupon Inc. (Nasdaq: GRPN) and bought the online video site Youku Todou Inc. The company has also been growing its cloud-computing business, now with more than half a million customers.
Probably one of the more exciting projects on the horizon for Alibaba is its planned purchase of Singapore-based Lazada Group. The deal, estimated at $1 billion, will give Alibaba access to an established e-commerce market in Thailand, Malaysia, Indonesia, Vietnam, and the Philippines.
Buying Alibaba Stock
Alibaba stock continues to be rated as a "Buy" by many top analysts. In November, the company posted earnings per share of $0.63, which were $0.16 over expectations. Money Morning Executive Editor Bill Patalon believes that BABA will be the world's first $1 trillion company, meaning we'd be looking at the stock possibly quadrupling.
The Yahoo deal doesn't mean much today for Alibaba and likely won't have long-term implications. Alibaba stock is a winner and has tremendous upside.
Don't Miss: Here Are 3 of the Best Gold Stocks to Buy before 2017
Follow Money Morning on Facebook and Twitter.