Editor's Note: Identifying stocks likely to hit "blockbuster" status is key to cashing in on biotech's incredible upside. We're sharing Ernie's stock-picking strategy with you again today because it's one of the surest methods of finding those biotech shares with outsize moneymaking potential. Here's Ernie...
The FDA's Expedited Programs help promising new therapies for seriously ill patients move through the approval process as quickly as possible.
That's great for patients, but there's a "side effect," one that offers a huge advantage to investors.
You see, these programs can serve to spotlight some of the biggest potential moneymaking drugs in biotech.
And here's exactly how you find them...
Take These Steps to Spot Your Next Major Winner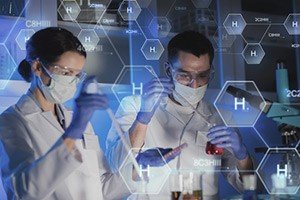 For a drug to be chosen for one of these quick approval programs, it has to meet two criteria:
It has to treat a serious condition. "Serious" means the condition interferes with the patient's normal activities on a long-term basis, or is likely to get worse if left on its own, or is lethal. This drug must be intended to save lives or appreciably improve quality of life. In other words, it must have a ready-made market awaiting its arrival.
It has to fill an unmet medical need. This means there is no other approved, available therapy that adequately treats the condition. In other words, this new drug will have a monopoly in the marketplace.
So when choosing a biotech stock for investment, here are your first steps:
Go to the company's website and locate the link to its pipeline (drugs in development).
Locate its leading new drug candidate - often the page will provide a chart showing which drug is furthest along in development.
Click on whatever link takes you to more details about the drug.
Scan the info on the page for one of these phrases: Fast Track designation, Breakthrough Therapy designation, Accelerated Approval, or Priority Review.
If you find any of those four phrases, you've hit pay dirt.
Now, here's what they mean...
[mmpazkzone name="in-story" network="9794" site="307044" id="137008" type="4"]
Blockbuster Sign No. 1: Fast Track Designation
A Fast Track designation facilitates the development and expedites the review of drugs that treat serious conditions and fill an unmet medical need. It gives drug developers the opportunity to meet more frequently with the FDA as their product moves through the regulatory gauntlet and allows them to receive a "rolling review" of portions of their marketing application as the process moves forward, rather than submitting everything at the end.
Blockbuster Sign No. 2: Breakthrough Therapy
A Breakthrough Therapy designation accelerates the development and review of drugs that are intended for serious or life-threatening conditions and demonstrate substantial improvement over available therapies for at least one clinically significant endpoint. This designation offers all of the features of the Fast Track program and includes even more intensive FDA guidance on development.
Blockbuster Sign No. 3: Accelerated Approval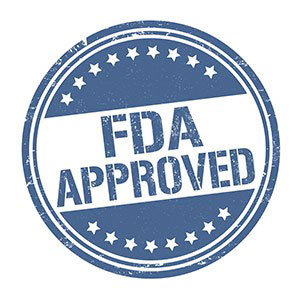 This program speeds up the approval of promising therapies that treat serious or life-threatening conditions and provide a significant benefit over available therapies. This designation allows developers to use "surrogate endpoints," if appropriate, in their research. A surrogate endpoint is a laboratory measure or physical sign that can reasonably substitute for a clinically meaningful endpoint to predict positive outcomes.
For example, improved cholesterol levels have been used in place of actual long-term survival data in assessing drugs that treat atherosclerosis. That's a very helpful shortcut in developing drugs for diseases that take a long time to run their course.
However, the FDA may require a manufacturer to continue testing these drugs even after they reach the market, in order to get a real read on long-term benefit. And if the ongoing clinical trials don't confirm the benefits predicted by the surrogate endpoints, the FDA can withdraw its approval.
Drugs that receive either a Fast Track or a Breakthrough Therapy designation may also receive an Accelerated Approval designation.
Blockbuster Sign No. 4: Priority Review
A Priority Review designation shortens the review goal date to six months from the standard of a 10-month waiting period. Fast Track, Breakthrough Therapy, and Accelerated Approval drugs are all eligible for Priority Review designation.
None of these designations guarantee final FDA approval, of course. The clinical trial data still needs to show safety and effectiveness. But because these programs get the agency more intimately involved in the drug development process, there is less likelihood of last-minute snafus, such as a determination that critical data is missing from the NDA (new drug application) when it's finally submitted for review.
And they DO give a clear signal that the new drug in question an important one - and is far more likely to generate that $1 billion in annual sales that is the hallmark of "blockbuster" status.
This Tiny Device Could Make You a Millionaire This Month!
Congress is mandating that 3.36 million Americans secure a powerful new technology by Dec. 18. This mad dash is set to create $2 billion in new wealth.
And we've determined that only one small company can fulfill this immense and imminent demand.
On Dec. 18, they could announce a 3,982% sales surge "out of the blue."
Here's how to get in on the ground floor while there is still time...
About the Author
Ernie Tremblay has more than 25 years of experience in following and analyzing the latest developments in health, medicine, and related technologies. He understands the FDA approval process, as well as the "hard science" behind new, experimental drugs and the market demand for them - and has a comprehensive grasp of the complex dynamics that determine whether a new drug will be a breakthrough winner, or just another casualty of the FDA approval process.