Editor's Note: Identifying stocks likely to hit "blockbuster" status is key to cashing in on biotech's incredible upside. We're sharing Ernie's stock-picking strategy with you again today because it's one of the surest methods of finding those biotech shares with outsize moneymaking potential. Here's Ernie...
The FDA's Expedited Programs help promising new therapies for seriously ill patients move through the approval process as quickly as possible.
That's great for patients, but there's a "side effect," one that offers a huge advantage to investors.
You see, these programs can serve to spotlight some of the biggest potential moneymaking drugs in biotech.
And here's exactly how you find them...
Take These Steps to Spot Your Next Major Winner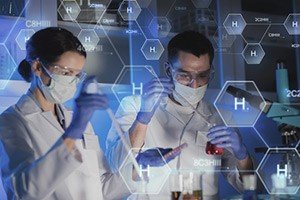 For a drug to be chosen for one of these quick approval programs, it has to meet two criteria:
It has to treat a serious condition. "Serious" means the condition interferes with the patient's normal activities on a long-term basis, or is likely to get worse if left on its own, or is lethal. This drug must be intended to save lives or appreciably improve quality of life. In other words, it must have a ready-made market awaiting its arrival.
It has to fill an unmet medical need. This means there is no other approved, available therapy that adequately treats the condition. In other words, this new drug will have a monopoly in the marketplace.
So when choosing a biotech stock for investment, here are your first steps:
Go to the company's website and locate the link to its pipeline (drugs in development).
Locate its leading new drug candidate - often the page will provide a chart showing which drug is furthest along in development.
Click on whatever link takes you to more details about the drug.
Scan the info on the page for one of these phrases: Fast Track designation, Breakthrough Therapy designation, Accelerated Approval, or Priority Review.
If you find any of those four phrases, you've hit pay dirt.
Join the conversation. Click here to jump to comments…
About the Author
Ernie Tremblay has more than 25 years of experience in following and analyzing the latest developments in health, medicine, and related technologies. He understands the FDA approval process, as well as the "hard science" behind new, experimental drugs and the market demand for them - and has a comprehensive grasp of the complex dynamics that determine whether a new drug will be a breakthrough winner, or just another casualty of the FDA approval process.