Editor's Note: Markets have climbed steadily higher since Michael first introduced this simple strategy. That's why we're sharing it again today – to help you grab gains at record highs and secure the chance for near infinite upside. Here's Michael...
How do I handle the really big gains? I mean, what should I do now that my stock has zoomed past 100%? Cash out? Hold? Load up on more? What's the best move to make now?
I get this question every time one of my readers doubles their money on a stock I've recommended.
It's happened several times. Since we started Strategic Tech Investor, my investment suggestions have led to triple-digit gains on both big names like Tesla Inc. (Nasdaq: TSLA) and Netflix Inc. (Nasdaq: NFLX) - and less-known tech companies like Cray Inc. (Nasdaq: CRAY) and U.S. Silica Holdings Inc. (NYSE: SLCA).
Clearly this is a great "problem" to have. And, I admit, every time I get this question, it gratifies me to know I'm doing my job: helping my readers make a bundle investing in tech.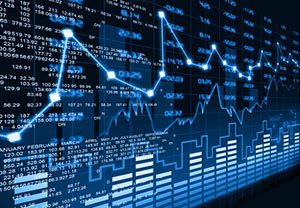 Yet, it's completely understandable why many investors - not used to making so much money and experiencing the thrill of victory - suddenly freeze when facing the daunting prospect of "what to do next."
The fact is, sometimes your gains skyrocket past 100%... and then dwindle as the stock recedes.
That's why, today, I'm going to show you one simple trading strategy that can ensure this never happens to you.
It's a strategy I follow just about every time I double my money.
And it's incredibly easy.
In fact, this single strategy accomplishes something absolutely critical for your future investing success: It removes risk... while still giving you the chance for infinite upside.
Let me show you how this incredibly powerful - yet amazingly simple - strategy works.
You can start using it for massive gains right away...
The "Problem" Every Investor Ought to Have
If you've been following along on our journey to create meaningful wealth from tech, I've repeatedly told you that doubling our money in this sector isn't that tough to do - if you know what to look for.
It's clearly stated in Rule No. 5 of Your Tech Wealth Blueprint: You need to find companies that are growing earnings at high rates - 15%, 20%, 30% or more a year - and companies that can do this repeatedly.
All five of my rules tell you how I find such companies step by step.
Special Report: Cannabis Is the Gold Rush of the 21st Century - 30 Stocks to Invest in Now. Details here...
The real dilemma for many investors, however, is what to do after a stock doubles - and you have a chance for some really life-changing gains.
Now, most people will tell you when your stock doubles that you have three main options:
You can cash out, bank the profit, and look for the next opportunity. This method eliminates any downside risk on the position. And hey, who can criticize someone smart enough to double his money?
You can let your position ride but protect your downside with the use of "insurance"-like trailing stops. I'm a big advocate of trailing stops, but if the stock hits your stop, you won't enjoy any subsequent gains if the stock later resumes its run.
Or you can let your entire investment ride without any "insurance" whatsoever. From an overall standpoint, this could net you the biggest profits, but it's also the riskiest move of them all.
Any of these options potentially make sense, depending on your overall investment goals - and your tolerance for risk.
But I believe my strategy for handling big gains is far superior...
Join the conversation. Click here to jump to comments…
About the Author
Michael A. Robinson is a 36-year Silicon Valley veteran and one of the top tech and biotech financial analysts working today. That's because, as a consultant, senior adviser, and board member for Silicon Valley venture capital firms, Michael enjoys privileged access to pioneering CEOs, scientists, and high-profile players. And he brings this entire world of Silicon Valley "insiders" right to you...
He was one of five people involved in early meetings for the $160 billion "cloud" computing phenomenon.
He was there as Lee Iacocca and Roger Smith, the CEOs of Chrysler and GM, led the robotics revolution that saved the U.S. automotive industry.
As cyber-security was becoming a focus of national security, Michael was with Dave DeWalt, the CEO of McAfee, right before Intel acquired his company for $7.8 billion.
This all means the entire world is constantly seeking Michael's insight.
In addition to being a regular guest and panelist on CNBC and Fox Business, he is also a Pulitzer Prize-nominated writer and reporter. His first book Overdrawn: The Bailout of American Savings warned people about the coming financial collapse - years before the word "bailout" became a household word.
Silicon Valley defense publications vie for his analysis. He's worked for Defense Media Network and Signal Magazine, as well as The New York Times, American Enterprise, and The Wall Street Journal.
And even with decades of experience, Michael believes there has never been a moment in time quite like this.
Right now, medical breakthroughs that once took years to develop are moving at a record speed. And that means we are going to see highly lucrative biotech investment opportunities come in fast and furious.
To help you navigate the historic opportunity in biotech, Michael launched the Bio-Tech Profit Alliance.
His other publications include: Strategic Tech Investor, The Nova-X Report, Bio-Technology Profit Alliance and Nexus-9 Network.