Editor's Note: Identifying the catalysts that sent successful tech stocks soaring can help you spot pending rocket riders before they ignite. That's why we're revisiting Michael's case study on Tesla's meteoric ride in 2013. Here, he reveals the five specific "sparks" investors should watch for. Here's Michael…
If you want to learn how to double your money investing in high-tech stocks, let's take a look back…
Tesla Inc. (Nasdaq: TSLA), the electric carmaker, found its shares up 457% for the year to date at the end of September 2013  – including a five-day surge of 52%.
Today, let's take a few minutes to understand the five catalysts behind what was happening there.
All five of those catalysts are the same things we still hope to see when searching for tech stocks about to burst – so today's investors will find this history lesson worth studying.
Let's crack the books…
Going on a Rocket Ride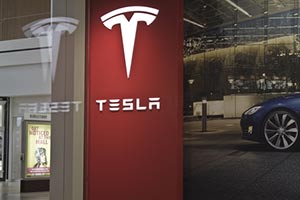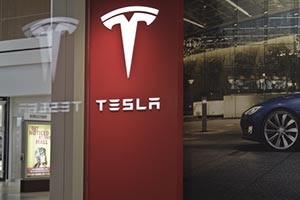 On May 8, 2013, Tesla stunned the markets: It not only announced its first-ever quarterly profit, but it reported a bottom-line figure that was three times what analysts had been forecasting.
The next day, TSLA stock jumped 24% on massive volume.
And that was just the start.
Following that earnings report, Tesla's shares zoomed from $55.79 to $188.64 – a stunning gain of 237%.
The share-price surge was supercharged by a second earnings "surprise," another set of better than expected results that the carmaker reported Aug. 8, 2013.
As someone who watched this very closely at the time, I can tell you that this impressive run confounded short-sellers, transformed company CEO Elon Musk into a business rock star, and gave Tesla the kind of cult-stock status that Apple Inc. (Nasdaq: AAPL) enjoyed during the Steve Jobs era.
Breaking: California Marijuana Legislation Sparks the Most Profitable Opportunity of 2018. Click Here for Details…
Tesla's 2013 share-price saga will now achieve one other result – one that I consider to be very valuable.
It will educate you.
You see, it gives me the chance to go over the concept of a stock market "catalyst."
Think of it this way: If every stock houses a rocket engine that sits cold, dormant, and quiet until something ignites it, then a catalyst is the match that lights the rocket's fuse.
And we all know what happens once a rocket engine fires…
What's really great is that – even after the rocket engine on a stock is ignited – you still have time to buy the stock and hop aboard for the wild ride higher.
And that means a catalyst is also a kind of "early warning" signal telling us that there's lots of money to be made in a particular stock.
There are several types of catalysts, and today I'm going to show you my favorite ones.
Tech Stock Catalyst No. 1 – The Best Surprise Is an Earnings Surprise
Let's be honest: It is human nature to keep score. In school we compared report cards, or GPAs, to see who the best was. In the job market, folks compare their salaries. Sales folks compare commissions.
In the stock market, analysts look at quarterly results – studying the "top" (sales or revenue) and "bottom" (earnings or profits) lines for both absolute results and for sequential (since the previous quarter) and year-over-year growth. It's kind of a game: Analysts make forecasts, and companies do their darnedest to beat those estimates.
Companies that develop a reputation for "beating the Street" are often rewarded by having their shares trade at premium valuations – a higher-than-normal price-earnings (P/E) ratio, for instance. And, like anything else in life, there's a "bandwagon" effect – as more and more investors buy into the company's prospects.
Tesla was on that path.
It was a 10-year-old company, but it had only recently become profitable back in 2013. That's partly because it was ahead of the curve in terms of the electric-car market. The "green" car market has finally reached a critical mass in terms of buyers. And the competition is thinning out…
Rivals Fisker and Coda had all but collapsed.
And we were seeing "financial engineering" in the sector, too: Tesla was able to sell zero-emission-vehicle credits to conventional carmakers, generating $68 million in revenue as a result.
All of this made Tesla an intriguing case study in the power of earnings surprises.
Tech Stock Catalyst No. 2 – Guiding Heavy, Guiding Light
As a young boy growing up in 1960s, I still remember the popularity of the daily soap opera that appeared on television. One I recall, in particular, is "The Guiding Light."
I thought of that today because "guiding light" – coming out and telling Wall Street analysts that their earnings forecasts need to be slashed – is something a savvy CEO learns never to do. Your stock price almost certainly gets a "haircut" (Wall Street code for a financial scalping) as a result, meaning your investors lose millions of dollars instantaneously.
Investors hate bad news – as well as uncertainty.
So CEOs have learned a new dance step. And it's called "forward-looking guidance."
In recent years, in an effort to excise some of the uncertainty as it relates to their own companies, many CEOs have started giving a preview of the earnings report that is known as "forward guidance." Part way into a quarter, the company will round up all the analysts who follow it and let them know how business is doing.
We've already seen how a positive earnings surprise can boost tech shares (conversely, a "negative" earnings surprise can sink a stock like the iceberg that scuttled the Titanic).
The same relationships exist with "guidance."
When a tech firm issues guidance that is well above what Wall Streeters had been expecting, the share price can get a hefty bump.
But when that guidance upgrade involves a firm in a particularly red-hot sector, that hefty bump turns into a rocket launch.
That was certainly true with shares of 3D Systems Corp. (NYSE: DDD). The firm was already on a major tear because it is a key player in 3D printing.
3D printers allow companies, inventors, and consumers to build their own objects from scratch by following a digital blueprint. The machines work by laying down successive layers of special powders combined with a bonding agent to make anything from car parts to custom dentures.
On Oct. 25, 2012, 3D Systems announced that it was raising its financial guidance for the year to between $1.20 and $1.30 a share. That compared with the average $1.12 a share analysts had expected.
After that announcement, DDD took off. No doubt, it remained volatile as it advanced. But in the roughly 11 months between when that news broke and its closing price on Sept. 20, 2013, the stock was up 96%.
As we've talked about in past columns, this is a sector with a massive upside potential. And we're barely past the starting line…
Join the conversation. Click here to jump to comments…
About the Author
Michael A. Robinson is a 36-year Silicon Valley veteran and one of the top technology financial analysts working today. That's because, as a consultant, senior adviser, and board member for Silicon Valley venture capital firms, Michael enjoys privileged access to pioneering CEOs, scientists, and high-profile players. And he brings this entire world of Silicon Valley "insiders" right to you...
He was one of five people involved in early meetings for the $160 billion "cloud" computing phenomenon.
He was there as Lee Iacocca and Roger Smith, the CEOs of Chrysler and GM, led the robotics revolution that saved the U.S. automotive industry.
As cyber-security was becoming a focus of national security, Michael was with Dave DeWalt, the CEO of McAfee, right before Intel acquired his company for $7.8 billion.
This all means the entire world is constantly seeking Michael's insight.
In addition to being a regular guest and panelist on CNBC and Fox Business, he is also a Pulitzer Prize-nominated writer and reporter. His first book Overdrawn: The Bailout of American Savings warned people about the coming financial collapse - years before the word "bailout" became a household word.
Silicon Valley defense publications vie for his analysis. He's worked for Defense Media Network and Signal Magazine, as well as The New York Times, American Enterprise, and The Wall Street Journal.
Michael is 100% independent and receives absolutely no compensation from companies he writes about. His ideas are completely his own.
So, it probably goes without saying that you won't ever be left in the dark about breaking innovations, ahead-of-their-time technologies, and breakout companies on the cusp of changing the world once you join this world.