Money Morning Executive Editor Bill Patalon is a stock-picking expert – and his business reporter background is one of his secret weapons in finding profitable investments.
You see, Bill spent 22 years as a reporter, columnist, and editor covering finance and investing. In fact, it was Bill's work covering Eastman Kodak Co. in the 1990s that solidified his reputation as one of the nation's top analytical business journalists. He now has over three decades of experience mastering the investing trade from the inside out.
And Bill loves to share his experiences with investors like you.
That's exactly what you'll get from his Stock Talks – real stories about quality investments based on Bill's experience and expertise.
In these short videos, Bill will share with you why he loves these stocks, where he sees them going, and how you can secure serious gains.
Bill's Stock Talks
Boeing: The Ultimate "Rocky Balboa" Stock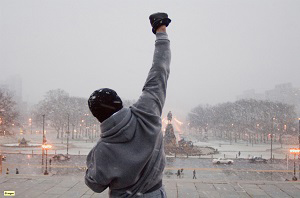 Bill has liked investing in Boeing Co. (NYSE: BA) for years. He first recommended it to his readers in September 2011 – and those who bought in saw shares rise 177% in just over five years.
Here in this third installment of Stock Talks, Bill shares the unique story behind Boeing's success. You'll find out why it's one of the most misunderstood stocks on the market and why Bill sees enormous profit potential in Boeing's future.
He's already spotted four unique catalysts that are going to propel Boeing stock into record territory – and make a whole lot of money for investors.
Watch the video now to see why Bill is adding Boeing stock to the top of his list…
Why Ford Is My No. 1 Buy for 2017

Bill predicts that this rustbelt icon will be one of the best investments of 2017.
Ford Motor Co. (NYSE: F) is the most innovative in its field, and it has a new executive in charge that will keep it an industry leader.
And Bill's long history following the company puts him in the perfect position to spot its profit potential.
Bill shares his optimistic outlook for Ford stock here…
Want to Make Money? Here's how to make over $100,000 starting with a small amount of money… rolling stocks over and over again. Click here for this proven investing method.
Why I Love GE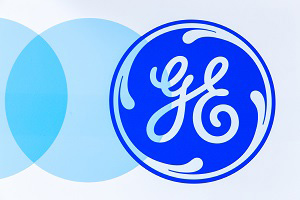 Bill's unique career experience makes him among the best sources you can get on the profit potential of General Electric Co. (NYSE: GE). He's got the "inside scoop," after all…
You see, Bill hasn't just been following GE for more than two decades. His years in journalism – and his persistence in getting a good story – led to a phone call between him and GE CEO Jack Welch.
Bill knows the company better than most analysts you'll hear on financial news. And now he sees amazing potential in GE's new tech developments.
As an investor, you don't want to miss out on this opportunity.
Check out this exclusive look at GE's profit potential now…
Play the "Perfect Storm" in Gold with This $17 Stock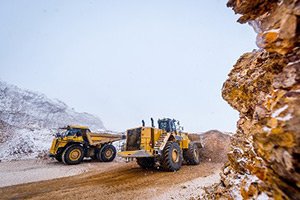 The end of the bull market is coming.
And in times of fear and uncertainty, investors don't walk – they run – to gold.
But the smart ones – the investors who want to see real, triple-digit gains – buy up the gold miners.
And one gold mining stock stands out from the rest: Goldcorp Inc. (NYSE: GG).
In this video, Money Morning Executive Editor Bill Patalon has identified one drone stock that sets itself apart from the rest. Other analysts have dismissed this company as just a "driverless car" stock or a simple automotive stock…
But Bill sees things differently. He sees this company as the ultimate way to profit from the emerging drone industry, which is going to bring a new wave of wealth to investors before the end of the decade.
Watch this video now to see how you could play this stock for maximum gains now…
Editor's Note: Bill Patalon's Private Briefing investment service takes you "behind the scenes" for a closer look at market action. When you subscribe, you'll get all the expert analysis and exclusive scoops he can't publish… and some of the most valuable picks that turn up in Bill's closed-door sessions with editors and experts. Since launching in 2011, Private Briefing has given readers 217 double- and triple-digit winners. To subscribe and get Bill's next pick, click here.
Follow Bill Patalon on Twitter @PrivateBrief and Money Morning on Facebook.