Bitcoin's on the move again.
On Monday morning, after flirting around the $7,000 mark, the cryptocurrency dropped 6% in about two hours.
Most analysts blamed the drop on folks selling their Bitcoin in order to pay the taxes on all the crypto gains they made last year – a trend that could continue through April 17.
Today (Friday, April 13), Bitcoin's price is back over $8,000 – yet plenty of crypto naysayers still crow about Bitcoin's eventual demise.
Here's the thing: The smartest money in the world continues to plow money into cryptos.
According to Bloomberg, George Soros' investment fund is preparing to dive into cryptocurrency trading. Fortune reports that Venrock – the Rockefeller family's venture capital fund – is partnering with a cryptocurrency investment firm. And that's following the Rothschild family's move into the Grayscale Bitcoin Trust late last year.
All that's encouraging.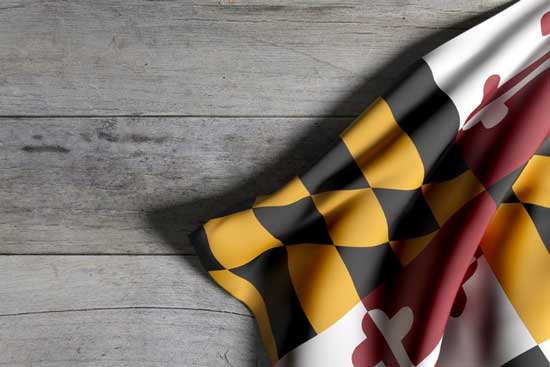 Even more encouraging is the massive system upgrade to Bitcoin that's expected to make the crypto as day-to-day useful as cash.
That technological twist alone could drive the e-currency's price thousands of percent higher. (And I'll tell you more about it – and show you how you could cash in – in a minute.)
But first, I want to tell you about a paper I read last week from a politician.
After I read it, I almost couldn't believe my eyes.
Here's an aspiring governor who's not afraid to lay out his support for cryptocurrencies and blockchain technology, even amid all the volatility in prices we've been seeing.
In the paper, he demonstrated how he wants his state to use and/or back these technologies in a number of super-smart ways.
His stance here is yet another sign of the mainstream adoption of cryptocurrencies and blockchain.
And of the massive profits sure to head your way if you invest now, before their growth really takes off.
Now, let's meet Alec Ross…
The Kind of Politics We Like
Now, I don't agree with all of Ross' politics by any means.
He's a Democrat running for governor in Maryland – one of the "bluest" states in the country (and home to Money Map Press headquarters). I'm an independent conservative… something of a fish out of water here in Silicon Valley.
But I've always felt that it's important to listen to smart people, no matter their political affiliation. That's part of how I got to where I am – by listening to everyone… and using the "best parts."
And Ross' take on how blockchain tech is going to disrupt government operations is spot-on.
"Millionaire-Maker": A massive upgrade could send Bitcoin to $100,000 – to learn about the opportunity that could deliver a million-dollar payday to investors who act now, click here…
Of course, he isn't the first politician to endorse the benefits of blockchain tech.
Back in early March, my team attended the DC Blockchain Summit,where, among other industry insiders, we heard from two members of the Congressional Blockchain Caucus.
These lawmakers – U.S. Rep. David Schweikert (R-AZ) and U.S. Rep. Tom Emmer (R-MN) – both said that while they'd like to see a few guardrails in place to protect investors, they in no way want to get in the way of blockchain and crypto growth and innovation.
I told you then how having this sort of political support was good news for the near-term growth of the sector, as it will draw in more mainstream investors that are champing at the bit to profit from digital currencies and blockchain tech.
Ross made his blockchain support clear in an op-ed recently posted at Coindesk.
"Harnessing the potential of blockchain technologies for government and public service ought to be as common sense as embracing innovation in clean energy and lifesaving biomedicine," he wrote. "But we're not there yet. I'm on a mission to change that."
And no wonder…
The Never-Ending Story
You see, the uses for blockchain tech are almost endless.
It all started in early 2009 with a cryptic message inside the first mined block of the blockchain from Bitcoin's anonymous founder(s), Satoshi Nakamoto, referencing the impending bank bailouts related to the Great Recession.
For years, blockchain was simply seen as the technology behind Bitcoin and other cryptos.
But now, it seems like just about everyone is diving in. Financial companies want to use it for cross-border payments, logistics managers want to use it to manage supply lines (and make border crossings painless), healthcare companies see it as the world's best manager of medical records… and that's just scratching the surface.
And Ross, a former State Department employee who kicked off his political career with his 2016 book, "Industries of the Future," shares this vision.
In fact, he promises to use public-private partnerships, R&D funding, and public sector programs to "stoke development in sector-specific blockchain technologies."
He foresees all of Maryland's major industries – IT and cybersecurity, advanced manufacturing, military and federal government, aerospace and defense, energy, agribusiness, and financial services – benefiting.
"On applying blockchain to government, I believe that the fundamental value propositions of blockchain – security, integrity, and authentication of information – are central to the business of our public institutions," he wrote at Coindesk.
Now, I promised you a profit opportunity at the start of this report. And I intend to keep that promise.
But first, whenever it comes to blockchain, we need to go over one more thing…
Join the conversation. Click here to jump to comments…
About the Author
Michael A. Robinson is one of the top financial analysts working today. His book "Overdrawn: The Bailout of American Savings" was a prescient look at the anatomy of the nation's S&L crisis, long before the word "bailout" became part of our daily lexicon. He's a Pulitzer Prize-nominated writer and reporter, lauded by the Columbia Journalism Review for his aggressive style. His 30-year track record as a leading tech analyst has garnered him rave reviews, too. Today he is the editor of the monthly tech investing newsletter Nova-X Report as well as Radical Technology Profits, where he covers truly radical technologies – ones that have the power to sweep across the globe and change the very fabric of our lives – and profit opportunities they give rise to. He also explores "what's next" in the tech investing world at Strategic Tech Investor.