The stock market has enjoyed quite a run since Election Day. But even before Donald Trump surprised the world and won the U.S. presidency, stocks were on an epic run that began in March 2009 at the depths of the Great Financial Crisis. The most impressive aspect of this bull market is that it defied the worst economic recovery in the last century and survived eight years of Obama administration policies that were hostile to economic growth and markets.
Rather than building on a solid economic foundation, the bull market benefited from zero interest rates, lower corporate tax payments, wage suppression, and financial engineering in the form of epic levels of debt-funded M&A, stock buybacks, and dividend increases. These factors have little if anything to do with the fundamental financial condition of American corporations.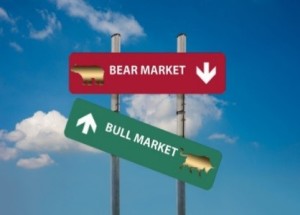 Eight years later, this leaves the markets (which really means the individual companies comprising it) overvalued and overindebted.
The only important question for investors, however, is not where the market has been but where it is going. The answer to that question lies in whether the serious valuation, growth and debt headwinds facing stocks are more powerful than a set of structural forces that developed over the past two decades that pushed stock prices to extremely high valuation levels today – as high as we've seen in the last one-hundred years.
Here's why we're being inexorably sucked into a bull market right now.
And here's the only thing that can stop it…
This Bull Market Is Fueled by a Massive Power Imbalance
The most powerful structural force at work is an enormous amount of money pursuing a diminishing number of investment opportunities in U.S. stocks.
There are roughly half as many publicly listed companies trading on U.S. stock exchanges today than 20 years ago. The peak of 7,322 public stocks was reached in 1996; by late 2015, the number dropped to 3,700.
The primary reason for the decline is massive M&A activity that removed many public companies from the mix; lesser reasons include the cumulative effects of private-equity firms taking over public companies and a steady slowing of IPO activity. Heavier regulation on public companies such as the Sarbanes-Oxley Act passed in the wake of the Enron scandal, which significantly increased the costs of being a public company, also contributed to more companies staying private. All of these factors contributed to serious shrinkage in the number of publicly listed companies over the last 20 years.
While the number of listed companies shrunk, thousands of new ETFs sprung up to take their place. But ETFs do not create new investment opportunities; they merely repackage existing ones. As a result, they magnify the shrinkage of available stocks by funneling more money into the limited number available. Stocks included in the most popular and largest ETFs attract more capital than those excluded from such ETFs without regard to their investment fundamentals. This inflates their values beyond what their fundamentals suggests is justified. This is how you get an o…
Join the conversation. Click here to jump to comments…
About the Author
Prominent money manager. Has built  top-ranked credit and hedge funds, managed billions for institutional and high-net-worth clients. 29-year career.