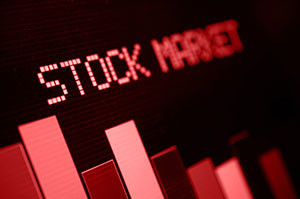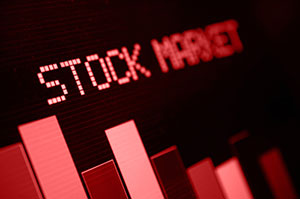 Uncertainty over the next U.S. president along with a poor economic outlook is fueling investor concerns over whether the stock market will crash in 2017.
Since the election, the Dow Jones Industrial Average, the S&P 500, and the Nasdaq have climbed to or near all-time highs. The Dow closed at a record high Monday. Despite the rally, there are some serious warning signs in the markets that some investors are ignoring.
Money Morning cautions investors that stock market crashes occur unpredictably, and no one can time a crash. But smart investors will be prepared.
The most prudent move is to have a stock market crash protection plan in place. Having a strategy ready to go can guard your investments and help you profit as others panic.
Before we get into our stock market crash protection plan, here's a closer look at why investors are worrying about a stock market crash in 2017...
Signs the Stock Market Could Crash in 2017
Stock market crashes are often caused by speculation and overvalued markets.
The 1929 stock market crash was caused by rampant speculation during the roaring 1920s. Thousands of investors bought stocks, believing markets could only go up. The speculation bid up the market to levels not sustainable with earnings.
Must See: How to Prepare for a Stock Market Crash in 4 Simple Steps
The roaring 20s ended when the market crashed in October 1929. Between the Black Tuesday crash and 1932, the stock market lost 90% of its value.
Speculation of another kind caused the stock market crash of 2008. Low interest rates and subprime loans combined to cause a real estate bubble. House prices seemed to rise endlessly and banks gave mortgages to people who could not afford the terms once the housing bubble popped.
Currently two important indicators show speculation is fueling the stock market again. A 2017 stock market crash is a real possibility.
The first indicator is the long period of low interest rates. When interest rates are low, investors turn to the stock market rather than the bond market for reasonable returns. The Fed has kept rates below 1% since the end of 2008.
When the Fed raises rates, which may occur as early as the next Fed meeting on Dec. 13-14, the markets could pull back significantly.
The second indicator is corporations have been using cheap money to finance share buybacks. This helps raise stock prices, but the rise is not based on fundamentals such as earnings or the economic outlook. If the Fed raises rates and borrowing becomes more expensive, then corporations won't be able to afford to do this any longer.
With speculation artificially pushing up stock prices, investors need to be prepared for a stock market crash in 2017.
Below, we provide our strategies to protect your money during a stock market crash, and you can even profit, too...
How to Protect Your Money During a Stock Market Crash
Gold is essential to a stock market crash protection plan.
Gold is a safe-haven investment during times of uncertainty and market downturns as investors turn to the metal for stability. And as investors buy gold, the price rises.
Money Morning Global Credit Strategist Michael Lewitt advises investors to place 10% to 20% of their overall portfolio in gold.
While you can buy gold bars and coins, these need a secure method of storing them. But there are exchange-traded funds (ETFs) that specialize in gold. Gold ETFs trade as easily as stocks and give you all the benefits of owning gold.
Urgent: An $80 billion cover-up? Feds use obscure loophole to threaten retirees… Read more…
One gold ETF Money Morning likes is SPDR Gold Trust (NYSE Arca: GLD). GLD currently trades at $117.12 and is up over 15% this year.
Gold mining stocks also give you many of the benefits of owning gold. When gold prices rise, gold mining companies become more valuable. Money Morning's top gold mining stock is Goldcorp Inc. (NYSE: GG). GG shares are currently at $13.84. The stock has climbed nearly 20% in 2016.
While gold can keep your money safe, smart investors also want to profit even if the markets are crashing...
How to Profit During a Stock Market Crash