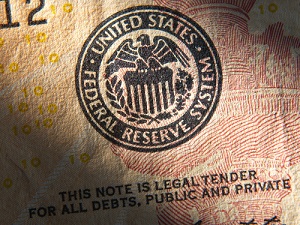 It's been almost a year since the U.S. Federal Reserve last raised rates in December 2015.
And now many investors want to know: Will there be another December Fed rate hike in 2016?
We'll answer this question in just a moment. But before we do, here's why the Fed has kept rates so low for so long…
Why the Fed Has Kept Rates Low for Nearly 8 Years
Never before in the history of the United States have Fed interest rates been kept this low for such an extended period of time.
The Fed has tried to stimulate the economy with almost a decade of near zero-interest-rate policy (ZIRP). It has succeeded, albeit at a very slow pace and at a significant cost to the economy. Since 2008, the U.S.' annual gross domestic product (GDP) growth has averaged just 1.2%.
By maintaining ZIRP for so long, the Fed also overheated the economy. It has inflated the stock market to record highs (despite subpar earnings growth), undermined economic growth, fattened banks' balance sheets, and forced other central banks around the world to follow the Fed's crazy policies. That's according to Money Morning Capital Wave Strategist Shah Gilani.
Don't Miss: Get the Best Investing Research Today to Grow Your Money
You see, the Fed has been running out of ways to stimulate the economy. Lowering interest rates used to be an effective way to mitigate an economic recession. But after being overused, the same policy tool hasn't been as effective. That's why the Fed has kept ZIRP going for so long…
Now, the Fed has another chance to raise rates again in December. The economy is in good enough shape for a Fed rate hike. And the election victory of Donald Trump has sent the Dow Jones Industrial Average soaring to record highs.
Here's what we now know about a possible December Fed rate hike…
Is a December Fed Rate Hike on the Table?