By JACK DELANEY, Associate Editor, Money Morning • 
---
Important Update from Michael Robinson: Back in 2013, when Bitcoin was crashing way down, I told the world to buy, buy, buy – and those who listened could've made MILLIONS from Bitcoin's meteoric 25,351% explosion. And right now, I'm expecting another record-breaking rebound that could hit any moment… all thanks to an under-the-radar event expected to completely rock the crypto world. Click here to learn more now.
---
Dear Reader,
Exclusive Lime IPO Guide: It may seem like a novelty, but electric scooters are bringing in serious money.
Lime, which was founded in 2017 and just started offering electric scooters in May 2018, is now valued at $1 billion.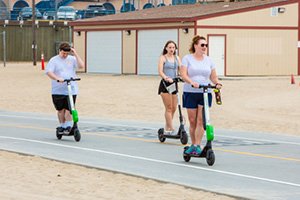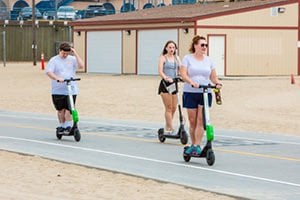 And the industry, along with Lime's valuation, is only going to get bigger…
The global electric scooter and motorcycle industry will be worth $22 billion by 2024, and that has investors salivating over the prospects of getting in early on scooter startups like Bird and Lime.
Now, there's no indication a Lime IPO will happen in 2018.
But to be prepared if it does happen, we wanted to provide Money Morning readers with a Lime IPO Guide.
In this exclusive report, we'll answer all your questions, so you'll know if you should buy Lime stock if there is a public offering.
And the first question we've been asked is, "How does Lime work?"
How the $1 Billion Electric Scooter Company Lime Works
Lime works similarly to Uber.
The entire process of finding a ride and payment is handled through an app.
Through the Lime app, users locate scooters near them. They pay $1 to unlock a scooter and pay a ride fee of $0.15 per minute.
Lime users then ride their scooter to their destination and leave it for the next user to come along.
Customers don't have to worry about charging the scooters, either.
At night, individuals are paid to collect scooters, charge them, and then leave them in highly trafficked areas for morning use.
After knowing how Lime works, the next question our readers have been asking is, "Who are the founders of Lime?"
How Toby Sun and Brad Bao Founded Lime
Toby Sun and Brad Bao founded Lime in 2017, but it was originally called LimeBike.
Lime still offers bike rentals, but its scooter launch in May helped attract more investors to make it a billion-dollar company.
Sun's LinkedIn profile says he's currently attending the University of California, Berkeley, and he was the Product & Marketing Manager for PepsiCo Inc. (Nasdaq: PEP) from 2005 to 2011. Before being a co-founder of Lime, he was an investment director for Fosun Kinzon Capital from 2014 to 2017.
Bao also has an impressive background, with stints at Tencent Holdings Ltd. (OTCMKTS: TCEHY) and International Business Machines Corp. (NYSE: IBM), according to Angel.co.
And tech giants are buying into their vision…
On July 9, Lime announced it raised $335 million in a round led by Google Ventures, which lends capital to "bold new companies." Some of its investments include Slack, Stripe, and 23andMe.
Lime also said Uber took part of this funding round.
Stunning: New innovation will be like "adding twin turbos to the Bitcoin engine" – and could send its price to $100,000. Learn more…
With a total of $467 million raised, Sun's and Bao's company is now valued at more than $1 billion.
Because the company was only founded one year ago, anxious investors wanted to know how they can invest in the scooter startup before the Lime IPO…
Can Retail Investors Buy Lime Stock Ahead of the Lime IPO?
Unfortunately, retail investors can't buy Lime stock ahead of the Lime IPO.
Right now, only institutional and accredited investors have the ability to invest in Lime. Once the company decides to go public, regular investors will get their chance to own a slice of the company. But it might not be a bargain…
A team of bankers will determine a Lime IPO offering price, which will only be available to a select few before going on a stock exchange.
For example, Snap Inc. (NYSE: SNAP) offered shares to big banks, hedge funds, and wealthy insiders for $17 per share on March 1, 2017.
When retail investors could first buy shares of SNAP on March 2, 2017, they had to pay $24 per share.
That means those who paid $17 per share made a profit of 41.17% in a day just for being a well-connected individual.
Fortunately, retail investors don't have to sit on the sideline and wait for the Lime IPO.
In fact, owning shares of Alphabet Inc. (Nasdaq: GOOGL) is a backdoor investment strategy for Lime.
And owning GOOGL could give you a 20% profit in the next year to roll over into the Lime IPO…
Why You Need to Own Shares of GOOGL Before the Lime IPO
An early-stage investment like Lime can send the GOOGL stock price higher.
Yes, electric scooters themselves could make Alphabet money, but the bigger picture is they could lead to billions in revenue thanks to the data that can be collected from Lime.
Here's how…
Alphabet can utilize Lime's data for its mapping systems and alternative transportation startups. Thanks to Lime, Google will know how long people use electric scooters, where they take them, and the daily, weekly, and monthly usage of customers.
---
Amazon's earth-shattering decision could change everything for Bitcoin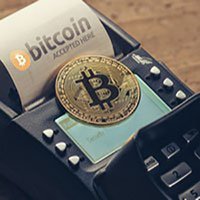 Amazon recently received a shocking patent verdict that could have HUGE implications for Bitcoin. Even though Amazon's 100 million-plus members can't purchase with cryptocurrency yet… the actions make it obvious that this retail giant foresees a day in the very near future when customers could use Bitcoin and other cryptos to make fast, secure payments. If you make the right moves now – before this sparks an unprecedented buying frenzy – you could make millions. Go here to see how before you miss your shot.
---
And gathering data is how Google was able to make nearly $100 billion in advertising revenue last year.
The data from Lime could provide vital information for Sidewalk Labs, which is part of Alphabet's investment portfolio. The New York–based company wants to reinvent cities through technology to improve quality of life.
A major focus is mobility, with the goal to improve the convenience of transportation, reduce costs, and enhance safety.
Sidewalk's website says that could be through self-driving technology, but it could also include electric scooters now that Alphabet is invested in Lime.
And this isn't just a far-fetched plan to build a super city…
The city of Toronto is currently working with Sidewalk to bring innovations to a new neighborhood called Quayside. From there, executives will use what they learned to work on an 800-acre area in Canada.
It's hard to estimate how much revenue this could generate for Alphabet, but the U.S. federal government spends nearly $500 billion on contracts for goods and services each year. With U.S. President Donald Trump promising to upgrade infrastructure across the country, Google could start winning more of that $500 billion federal contract pool with the knowledge it gains.
"Google will be gaining insights about urban life – including energy use, transit effectiveness, climate mitigation strategies, and social service delivery patterns – that it will then be able to resell to cities around the world," Wired.com said in a January report.
While shareholders wait to see investments like Lime pay off for the long term, they can also make a profit in the next 12 months.
Susquehanna Financial Group projects the GOOGL stock price will trade for $1,500 in the next year, a nearly 20% climb from yesterday's (Aug. 15) price of $1,244.28.
But that might be too conservative of a prediction for an innovator like Google.
"Alphabet is well on its way to yielding quadruple-digit profits – the kind of investment you can use to put a down payment on a sailboat or the European vacation you've always wanted to take," Money Morning Defense and Tech Specialist Michael Robinson said in 2017.
See Why Bitcoin Is Far from Dead (and How It Could Make You a Millionaire)
At our recent Bitcoin 20x Summit, we uncovered information that left many folks stunned – and re-evaluating everything they thought they knew about the crypto market.
You see, while Wall Street and Fortune 500 companies continue to badmouth Bitcoin, they're diving headfirst into this craze… and we'd bet not one in 10,000 people know the reason behind it.
Go here to see why Bitcoin's not dead… and how it could make you millions.