By MONEY MORNING STAFF REPORTS, Money Morning • August 3, 2018
---
Urgent Update: It was uncovered after an exhaustive investigation into a little-known 1972 law that forces federal agencies to pay rent for buildings they occupy. A few smart Americans have been using an investment to profit off this situation for years… Right now, you can still add your name to the distribution list… And once your spot is secure, you'll be grandfathered in. So you can sit back and collect these Federal "Rent Checks" for as long as you like. But if you don't act now, you may miss your chance to take part.
---
Dear Reader,
There are numerous ways to make a fortune investing in technology, and Money Morning Defense and Tech Specialist Michael A. Robinson has found another great opportunity. This time, it's in the housing being purchased by all the newly minted tech millionaires in San Francisco and other high-tech hubs.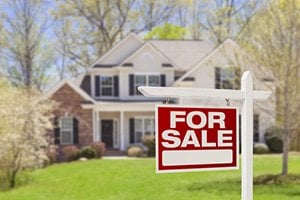 But he's not buying houses. Or homebuilding stocks. Or even real estate investment trusts (REITs). It's a different kind of real estate stock all together.
What Robinson sees is financial technology, or fintech, moving into the real estate world. With financier-owned rental properties in the United States soaring 60% last year, Wall Street sees a gold mine.
And what do the number-crunching quants on Wall Street need more than anything? Data. Gobs and gobs of data. After all, the more they have and the better it is, the better equipped they are to cash in on this growing trend in real estate.
But there is more data to crunch than just occupancy rates and house prices.
Billions Are Now in Play: Millions of Americans could collect "Federal Rent Checks" – to learn how to claim your portion of an $11.1 billion money pool using this backdoor investment, click here now…
Real estate is dependent on free and clear ownership of the property. Therefore, anyone involved must know whether their properties have any tax or other liens registered on them. They want to know about the neighborhoods they're in. And they need comparative rental and purchase price information.
All of this information is available if you know where to look and – more importantly – have the time and money to find and catalog it.
The company we're bringing you today does exactly this. This tech and real estate stock is one of the best long-term buys you'll find on the market now…
This Is the Best Tech and Real Estate Stock to Buy in 2018
CoreLogic Inc. (NYSE: CLGX) is a property-information, analytics, and data-enabled services provider.
It offers a comprehensive national database covering real property, mortgage information, judgments and liens, building and replacement costs, criminal background records, eviction information, non-prime lending records, credit information, and tax information, among many other data types.
From single-family homes and apartment buildings to oil and gas exploration and telecommunications lines, CoreLogic's data is a top tool for any property owner.
Click here to see all of our top-rated stocks, and you'll automatically get free updates on our top stocks, based on our proprietary rating system, the Money Morning Stock VQScore™.
As such, it's uniquely positioned to capitalize on the nation's surging real estate market, including rising rental demand that has resulted in housing inflation in many metropolitan areas.
In fact, the S&P CoreLogic Case-Shiller Home Price Indexes are the leading measures of U.S. residential real estate prices. The company provides the de facto standard for the market.
Robinson first recommended CoreLogic stock to his subscribers in August 2014, when it was trading for roughly $27. It reached $55.79 on June 12, meaning his subscribers who acted on that recommendation had peak gains of 107%.
After the bell July 25, the company released earnings for the second quarter that topped analyst estimates for both revenue and earnings. Thanks in part to the tech-sector swoon, CoreLogic stock reacted poorly the next day, falling 8.7%. The good news, however, is that it is on sale and once again, cheap relative to its own bull market.
---
Everything You Need to Know to Profit from this $11.1 BILLION Cash Pile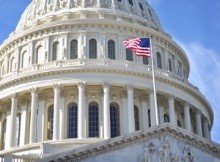 Back in 1972, Congress passed an obscure piece of legislation known as Public Law 92-313, stipulating that over 100 government agencies would be legally required to pay rent for the properties they occupy. And for the last 46 years, the FBI, DOJ, NASA, FDA, and countless other agencies have been quietly paying into this $11.1 billion pool of money. Now, some folks have uncovered an ingenious investment to exploit Uncle Sam's rent situation – and are receiving checks for $1,795 or MORE every month. You need to see this now.
---
Analysts who look at stock price performance note that the long-term bull market trend from 2011 is very much still intact. That means that buying dips, when they happen, has been a good strategy. And as long as the bullish trend remains in force, it's still a good plan.
Although home-price gains, according to the S&P CoreLogic Case-Shiller Index, decelerated a bit in the July 31 report, they are still strong and even running well ahead of wage gains and inflation. That should keep CoreLogic's growth on track.
It's a great long-term Big Data way to play multiple aspects of the nation's real estate sector.
Millions of Americans Now Entitled to Collect "Federal Rent Checks"
Forty-six years ago, Congress passed an obscure piece of legislation known as Public Law 92-313. And today, it's why the Treasury is sitting on top of an $11.1 billion pile of money.
Fortunately, Americans from coast to coast have discovered a loophole that entitles them to a sizable portion of this cash.
And they're racing to add their names to a special distribution list.
Some are now receiving monthly checks worth $1,795 each. Others are collecting $3,000, $5,000, or more every month. If you want to join them in this powerful investment income stream, you better hurry up.
Because this cash is getting scooped up left and right! Read more…