Who They Are: AbbVie Inc. (NYSE: ABBV) is a Chicago-based Big Pharma firm that makes and markets drugs in the U.S. and worldwide. AbbVie was spun off from Abbott Laboratories Inc. in 2013.
Its blockbuster drugs include arthritis drug Humira and blood cancer treatment Imbruvica.
Why Now's the Time to Buy
Reason No. 3: ABBV Is Dirt Cheap (for Now)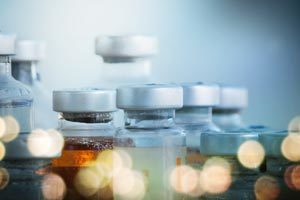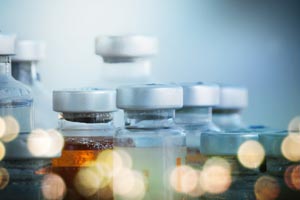 One of the best ways to tell if a stock is trading at a great price is the price-to-earnings ratio.
The S&P 500 PE ratio average is 18. Biotech - AbbVie's industry - has an average of 14.1.
With ABBV shares trading around $66 at time of writing, and earnings per share for 2019 forecast at $8.88, AbbVie's PE is 7.4 - nearly half the industry average.
In other words, this stock is absurdly cheap.
The reason? Increasing threats to AbbVie's top-selling drug, Humira. In 2018, "biosimilars" to Humira - highly similar drugs that get the same clinical results - hit the market in Europe. Humira sales have been slipping ever since.
That pushed ABBV shares down to $65 in June of this year, from an all-time high of $117.97 in early 2018.
But we have reason to believe that drop is behind AbbVie - many reasons, in fact.
Analysts have an average price target of $92.05 for ABBV - nearly 40% above its price at the time of writing.
Among those covering ABBV, three rate it a "Sell," nine a "Hold," and four a "Buy." We suspect an eventual upgrade cycle will help boost shares higher.
Reason No. 2: A New Blockbuster Drug in the Pipeline
AbbVie already has a replacement drug queued up for when it loses U.S. patent protection for Humira in 2023, an anti-inflammatory drug called upadacitinib. It's already seeking FDA approval for the drug as a rheumatoid arthritis treatment.
AbbVie does have a competitor hot on its heels - but AbbVie has an advantage in this potential showdown.
California-based biotech firm Gilead Sciences Inc. (NASDAQ: GILD) also has an anti-inflammatory drug, called filgotinib. Gilead announced it's planning an FDA application this year - much sooner than expected. That could put filgotinib on the market by 2020.
AbbVie, however, currently dominates this market. It would come out of the gate having the commercial "high ground."
Corporate insiders clearly like AbbVie's odds. And that brings us to the no. 1 reason ABBV is a "Buy" right now.
Reason No. 1: Massive Insider Buying
Over two months this summer, five AbbVie corporate insiders collectively purchased close to $10 million worth of ABBV stock.
That's the best "Buy" signal you'll find, anywhere.
Insiders might sell shares they hold in their own company for a number of reasons - to diversify, to buy second homes, for tax purposes, and so on. But they buy for one reason and one reason only: to make money.
Corporate insiders are in a better position than anyone to know the direction their company is headed in.
And here's what AbbVie insiders are "telling" us: Director Roxanne Austin picked up 11,500 shares in June... and another 65,000 shares on July 30-Aug. 1, bringing her total stake to 117,114 shares.
Chief Strategy Officer Henry Gosebruch picked up 30,000 shares on July 29.
Corporate Controller Brian Durkin grabbed 613 shares on July 25. Two other insiders snapped up 37,900 shares in June.
That's five AbbVie insiders betting nearly $10 million that ABBV stock is headed higher - much higher.
Bonus: AbbVie has a 6.63% dividend yield. So even if it takes some time for this stock to take off, you'll be paid well for your patience.
We have a lot of confidence that ABBV has significant upside ahead, which is why we're sharing it with you.
Premium picks like AbbVie are among the best profit opportunities you can get today - second only to "getting in" early, like angel investing.
You've probably heard the stories. This person or that person makes an absolute fortune from some unknown startup suddenly becoming a household name... like Airbnb and Bird.
You may have thought, "That could never be me. You have to know people, or be an insider, or be very wealthy."
And in the past, you wouldn't have been wrong to feel that way. Startup investing used to be limited to the rich and famous. You had to have very deep pockets - in the millions of dollars - to access these exclusive opportunities.
But, as you're about to see, a major change has opened up this market. You don't have to be rich or famous or powerful to get in on these potentially life-changing deals anymore.
In fact, you can get started with as little as $50.
Everyday people are now backing little-known startups long before they IPO. And those startups are exploding in value, becoming worth billions upon billions of dollars.
Of course, you need a way to determine which startups - of the thousands out there begging for money - are potential winners.
That's exactly why we launched the Angels and Entrepreneurs Network.
We want to open the doors to this new way of investing for as many people as possible. And we want to give people everything they need to be successful angel investors.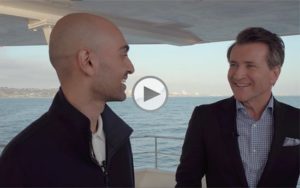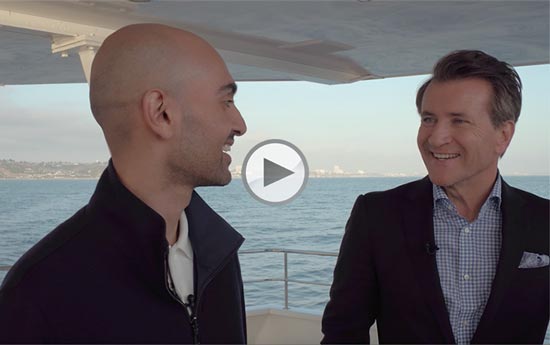 So we joined forces with someone who knows a thing or two about startup investing.
Neil Patel is one of the most successful entrepreneurs alive today. He started his own company before his 16th birthday. He made the White House's list of the top 100 entrepreneurs under the age of 30.
He's also made millions investing in startups. And he developed a system for picking the winners and weeding out the startups that are all hype.
Neil is hosting an online training boot camp - a sort of "Angel Investing 101" - that you can be a part of.
We'll even give you the details on two exciting deals that could have incredible upside. These are startup companies that have been personally evaluated by Neil and our team of experts.
This could be your best shot at getting in on the next Airbnb or Bird or Facebook... right from the beginning.