Editor's Note: Since this report was first published, the AIMT stock price has fallen significantly along with the broader market. Yet our long-term outlook remains bullish, and the coronavirus-driven market sell-off this year gives us an opportunity to pick up AIMT shares at an outstanding price. 
Who They Are: Aimmune Therapeutics Inc. (NASDAQ: AIMT) is a clinical-stage biotech company that develops treatments for peanut and other food allergies.
Founded in 2011 as the Allergen Research Corp., it began trading publicly in August 2015 and changed its name to Aimmune Therapeutics.
Why Now's the Time to Buy
We expect AIMT stock to double in 2020, at least. And that's just the beginning.
In the next 12 months, shares could skyrocket nearly 150% from today's price of $32.06.
Here's our bullish case for AIMT...
A Rapidly Growing Crisis - and an Untapped Market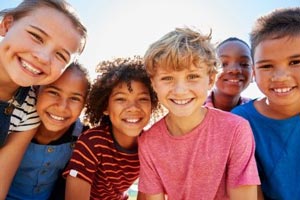 Aimmune's core mission is to transform the lives of millions of people suffering from serious food allergies. The problem - and the market - is huge.
Roughly 15 million Americans live with food allergies. In Europe, that figure exceeds 17 million.
The number of children affected has increased at an alarming rate, surging 50% between 1997 and 2011. Right now, that translates to nearly 8% of children under the age of 18.
Peanut allergies alone have jumped 205% between 2001 and 2017.
Some reactions are mild - tingling around the mouth and stomach upset. Of course, some can be life-threatening.
Every three minutes, a severe allergic reaction lands a kid - and a terrified parent - in the emergency room. And the number of children who are hospitalized is up sevenfold over the last 10 years.
The problem is so dire that the United States spends $25 billion a year treating childhood food allergies.
It's a big market with few pharmaceutical options.
Avoiding allergens isn't a foolproof solution. And common treatments like epinephrine focus on halting the physiological effects after an attack has started.
Enter Aimmune Therapeutics...
A Groundbreaking Approach to Food Allergy Treatment
Aimmune Therapeutics develops first-in-class biologic immunotherapies for food allergies.
Their approach - called Characterized Oral Desensitization Immunotherapy (CODIT) - works with the body's natural ability to build tolerance by exposure to increasing amounts of an allergen.
Aimmune's lead drug candidate is Palforzia, an oral immunotherapy treatment for 4- to 17-year-olds with peanut allergies. A once-a-day pill is opened and sprinkled onto food, with dosage increases every two weeks.
Results have been promising. In one phase 3 study, 67% of kids could tolerate the equivalent of two peanuts (600 mg of peanut protein) after treatment.
In fact, the results are so impressive that approval by the Food and Drug Administration is practically "in the bag" and could come any day now.
[Editor's Note: Aimmune Therapeutics received FDA approval for Palforzia on Jan. 31 - but the biggest gains are yet to come, so read on...]
Once it gets the green light, Palforzia will be the first-ever FDA-approved treatment for peanut allergies.
Competition is weak. French biotech DBV Technologies is developing a patch-based allergy treatment using peanut antigen, but it failed a preliminary phase 3 trial.
Aimmune is also working on a treatment for egg allergies. Results should be available in early 2021. A third treatment targeting tree nut allergy is in the pipeline.
With so many catalysts lining up for AIMT, Wall Street's finally starting to come around.
AIMT Stock Is a Money-Doubler
Consensus revenue estimates for Palforzia after FDA approval are $69 million in 2020 and $237 million for 2021. That's equal to $1.09 per share and $3.74 per share, respectively.
But those numbers are likely conservative. Approval in Europe is expected in the second half of 2020. Palforzia could become a standard treatment in the U.S. and Europe by 2021. Starting in 2023, annual sales worldwide are expected to hit $1.5 billion.
RBC Capital has a "Buy" rating on AIMT, with a price target of $54.
Piper Jaffray predicts "massive upside" from current revenue estimates and has a price target of $60.
Wedbush has an "Outperform" rating and a price target of $79. That's more than double today's price of $32.06.
What's more, Aimmune Therapeutics is a strong candidate for a buyout. The most likely acquirer is Nestle Health Science, which currently owns about 19% of AIMT. Nestle Health's own focus on childhood allergy prevention makes Aimmune a logical fit.
The Bottom Line
Imminent FDA approval for Palforzia should give AIMT shares a massive boost, but the long-term potential looks just as impressive.
As the first-ever FDA-approved treatment for peanut allergy gains widespread acceptance in the U.S. and Europe, revenue - and the AIMT stock price - will soar.
Premium picks like AIMT are among the best profit opportunities you can get today.
We want to make sure Money Morning Members get a shot at ALL the best moneymaking opportunities.
Like this one.
For years, one man was beating the stock market's top traders.
Trade after trade, he was raking in a ton of money – making it look easy.
He got so good, he started his own financial tech company. Then one of the largest investment firms on the planet offered him $20 million to buy it, along with all of his most valuable trading secrets.
But today, he wants to share with you the one secret they didn't get.
And this might be the most lucrative one yet.
What he's invented is so unique – so incredible – it's almost hard to believe.
He's found a way to predict the future buying patterns of nearly any stock on the market.
With this little trick, he can see major Payday Appointments long before they arrive.
It's the reason he was able to collect $4,238 on Netflix, Facebook, Apple, and Amazon all under a minute's time.
And while it may have been a challenge to create this moneymaking "machine," it's super easy to understand and even easier to put into action.
In fact, he's going live from his private office in Florida to show you just how simple this options trading secret really is.