By MONEY MORNING STAFF REPORTS, Money Morning • August 14, 2018
---
Important Update: Just a month ago, the FDA rejected a petition from an anti-legalization group to place marijuana on a list of restricted substances. The agency's decision to rebuff this request marks an incredible milestone for the marijuana industry – and for you. Because as the cannabis industry continues to gather federal and state acceptance, I fully expect extraordinary market movement will follow – and give ordinary Americans the chance to make marijuana millions. Click here to get more details now.
---
Dear Reader,
Cannabis fever is sweeping the nation despite the fact that marijuana is still illegal on the federal level. Products containing the non-intoxicating extract of the plant, called CBD, are available in states that legalized its use. Even better, consumers can buy these products online from just about anywhere.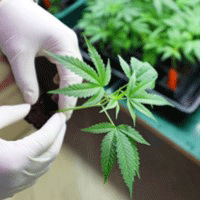 From soothing massage creams and tinctures to candies and pet products, CBD is a hot ticket.
Today, we're going to show you an excellent "backdoor" marijuana investment that's targeting this massive new CBD market.
The problem for investors is that most companies operating in the marijuana industry are small, speculative, and still at risk from federal regulations. The situation in Canada is similar, despite the recent legalization.
Most Canadian companies are still speculative due to the changing nature of the business and simple economies of scale. However, with cannabis becoming fully legal later this year across that country, the profit potential for investors is huge, as long as they can control their risk.
In fact, Canada is the new home to a $6.5 billion legal weed industry.
The 4 Cannabis Stocks to Buy Now – Profits of Up to 1,000% Could Be Likely This Election Year!
Not only that, cannabis-infused products can earn profit margins as high as 32%, which is significantly higher than similar consumer goods. Wine and spirits typically earn about 19% net margin, while soft drinks earn about 11% on average.
That got the attention of consumer products makers, including those in the craft beer and alcohol industry. Whereas beer, wine, and spirits-makers once thought legal marijuana products were their competition, they now see complementary offerings with much higher profit potential.
Beer- and other beverage-makers have already started to probe the market with novel ideas. For example, beer with cannabis and no alcohol is already available in legal dispensaries in California – another huge market for legal weed, by the way.
---
Landmark FDA Approval Could Change Marijuana Industry Completely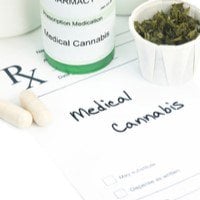 The FDA recently approved its first-ever cannabis-based seizure drug, Epidiolex, to treat children with rare forms of epilepsy. This marks a tremendous milestone, not only for the company and the marijuana industry, but for you. There is expected to be historic market movement following the FDA's decision. Analysts have suggested Epidiolex will become a blockbuster drug – one which earns its manufacturer more than $1 billion a year. With marijuana gaining increased credibility by the day, and U.S. midterm elections fast approaching, this could bring about a new wave of legalization. By learning how to align your investments in this industry with what's happening on the ground level, you have the chance to turn this marijuana milestone into a million-dollar fortune. Click here to find out more.
---
The question is how can investors get the best of both worlds – high cannabis margins with relative investment safety? Michael A. Robinson, Money MorningDefense and Tech Specialist, has the answer.
Here's the backdoor "marijuana stock" he's recommending today…
Big Alcohol Meets Big Cannabis with This Marijuana Investment
Constellation Brands Inc. (NYSE: STZ) is not a conventional marijuana stock, and for that reason it's much safer than just buying one of those typical cannabis companies. It's a global beverage powerhouse with such household names as Corona beer, Robert Mondavi wines, and Svedka vodka, among others.
According to Deloitte, a whopping six out of 10 likely recreational cannabis customers won't smoke marijuana but instead will consume it via novel products such as edibles… and beverages.
You see, the marriage of beverages and cannabis is natural. Both industries serve similar needs and both face heavy regulation and scrutiny. Indeed, Constellation is so convinced of this synergy that it took a 9.9% stake in Canada's biggest legal weed company, Canopy Growth Corp. (NYSE: CGC).
Robinson thinks STZ stock could easily bring returns of 100%.
Beverage-makers also know that the cannabis wave is coming and it's unstoppable. And that will produce a multibillion-dollar legal cannabis sector.
Spending on legal marijuana is expected to soar nearly 250% in the next five years, according to Arcview Market Research. With STZ, you have a safer way to invest in that growth.
Election Year Update: Cannabis Landslide 2018
Marijuana stocks surged up to rare 12,400% gains in the last election year.
But this veteran analyst has unveiled 16 reasons why cannabis stocks will make investors incredibly rich in the election year of 2018.
Four cannabis stocks could be destined to post the greatest profits in 2018. Learn more here in this FREE video…