By JACK DELANEY, Associate Editor, Money Morning • July 17, 2018
---
Editor's note: Don't be the last to see this jaw-dropping video… Because right now, you can witness for yourself how America's #1 Pattern Trader uses his proprietary invention to become $4,238 richer in under a minute. And he's pinpointed eight more trades that are fast approaching – moves that could make you $15,000. Click here to see it in action first hand.
---
Dear Reader,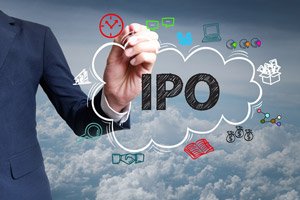 The IPO market was booming in Q2, with 60 public offerings raising $13.1 billion. That was the highest deal flow in three years. On top of that, the average IPO return in Q2 was 29%.
And with so many companies going public, we had to make sure you knew about the top IPOs to watch for this week.
Now, we aren't recommending the companies listed below.
Rather, we want Money Morning readers kept up-to-date with the newest companies hitting the market.
You can use the information to find a potential profit opportunity the average retail investor hasn't found yet.
And the first company on our list operates in the $103 billion oil and gas industry…
IPOs to Watch This Week, No. 9: AFG Holdings
AFG Holdings Inc. (NYSE: AFGL) is an oil and gas company that specializes in pressure pumping and pressure drilling.
Urgent: This easy-to-follow blueprint will explain how to grab super-quick cash payouts of $605… $822… $1,190… $2,830 every single week… You can see it all laid out right here.
It was founded in 1996 and recorded $543 million in sales for the 12 months ending on March 31, 2018.
The company plans to price its shares between $15 and $18.
IPOs to Watch This Week, No. 8: Allakos
Allakos Inc. (Nasdaq: ALLK) is a biotech company that's developing a drug to treat various eosinophil- (fights white blood cells) and mast cell-related diseases.
Its drug AK002 began phase 1 trials in 2016, and it's currently in phase 2 trials for eosinophilic gastroenteritis (a rare disease in children) and urticaria (skin rash).
Shares could be priced between $15 and $17.
IPOs to Watch This Week, No. 7: Coastal Financial
Coastal Financial Corp. (Nasdaq: CCB) is a bank holding company with 13 full-service locations.
Instead of mergers and acquisitions, the management team plans to achieve revenue growth through expanding its branches, increasing its loan portfolio, and hiring a larger lending staff.
Coastal plans to price shares between $13 and $15.
IPOs to Watch This Week, No. 6: Constellation Pharmaceuticals
Constellation Pharmaceuticals Inc. (Nasdaq: CNST) is another biotech company, developing therapeutics to help patients with cancers associated with abnormal gene expression or drug resistance.
It currently has four products in its pipeline in various stages of clinical trials.
Shares from Constellation could be priced between $14 and $16.
IPOs to Watch This Week, No. 5: Crinetics Pharmaceuticals
Crinetics Pharmaceuticals Inc. (Nasdaq: CRNX) is developing therapeutics for rare endocrine diseases (hormone deficiencies and hormone excess) and endocrine-related tumors.
The company currently has three products in its pipeline, with one in phase 1 clinical trials.
Crinetics plans to price shares between $15 and $17.
IPOs to Watch This Week, No. 4: Establishment Labs Holdings
Establishment Labs Holdings Inc. (Nasdaq: ESTA) is a healthcare company that creates breast implants.
In the last 12 months, it had revenue of $42.6 million.
---
LIVE ON CAMERA: Watch America's #1 Trader Officially Become $1,050 RICHER in 15 SECONDS!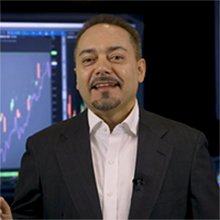 And then $940 RICHER in 11 seconds… $1,260 RICHER in 8 seconds… and $988 RICHER in 7 seconds! You've never seen anything like this. And you may NEVER see it again! His secret to becoming a multimillionaire is so easy that anybody can do it! [Full story…]
---
Establishment Labs plans to price shares between $15 and $17.
IPOs to Watch This Week, No. 3: First Western Financial
First Western Financial Inc. (Nasdaq: MYFW) is a financial holding company that operates a private trust bank platform.
The firm offers deposits, loans, trusts, wealth planning, and investment management products and services.
It plans to price shares between $19 and $21.
IPOs to Watch This Week, No. 2: Replimune Group
Biotech offerings will be hot this week, with Replimune Group Inc. (Nasdaq: REPL) joining the crowd.
Replimune uses its proprietary platform to develop products intended to activate a patient's immune system to fight cancer.
It currently has three drugs in its pipelines.
Replimune plans to price shares between $14 and $16 per share.
IPOs to Watch This Week, No. 1: Rubius Therapeutics
Rubius Therapeutics Inc. (Nasdaq: RUBY) is pioneering a new class of medicines using human red blood cells. Its platform can genetically engineer and culture Red-Cell Therapeutics (RCTs) for ready-to-use cellular therapies.
The medicines created from this process could address a wide array of diseases and disorders, according to the company's website.
Rubius plans to price shares between $20 and $22 per share.
This Easy-to-Follow Blueprint Could Make You $15,000 Richer
America's No. 1 Pattern Trader used to be an average Joe scraping to get by. He never graduated from college, and he spent most of his career as a Home Depot customer service rep.
He didn't want to be stuck at a job he didn't like until he was 80 – so he taught himself how to trade. He found he had a knack for it, and he became richer than he ever thought possible.
Then he invented his patent-pending Money Calendar, and he knew it could change people's lives.
Now, for the first time ever, he's revealing all his trading secrets and strategies – so you can amass a fast fortune for yourself.
Step by step, click by click, he'll guide you through setting up your account – and show you how to set up a series of take-it-to-the-bank payouts of $605… $822… $1,190… $2,830 every single week.
There's no guesswork involved, and the best part is – it'll only take you 10 minutes per day!