If you want to identify some of the "Next Big Things" in technology, spend a little time looking at some of the collaborations taking place between big corporations and top universities.
These collaboration deals are shaping up to be a kind of "early warning system" to some of the biggest profit opportunities in all of technology.
Here's why.
Companies spend a ton of money on research and development (R&D). Here in the United States alone, corporate R&D spending has shot from $400 billion in 2005 to an estimated $650 billion this year.
But the payoff hasn't always been great.
"All that cash didn't give Intel and Microsoft the wisdom to pursue mobile devices," San Francisco Chronicle business columnist Thomas Lee wrote in a savvy piece earlier this week. "Nor did it enable Oracle and Hewlett-Packard to foresee the rise of cloud computing. Traditional retailers underestimated the Internet, a mistake they are still trying to remedy. Even mighty Google initially failed to recognize the popularity of social media and its efforts to catch up have been less than stellar."
While big companies are the only institutions that have the financial wherewithal to invest in the "transformative" technologies of the future – innovations like nanotechnology, genome-based biotechnology, ultra-high-speed communications and robotics – university researchers can bring focus and efficiency to the development efforts, Basheer Janjua, founder of the CTO Forum, told Lee.
Right now, 58% of R&D spending is directed at "incremental innovation," says a recent report by Strategy+Business. Just 28% is directed at "substantial" innovation, and only 14% at "breakthrough" innovation.
Partnerships with universities can reverse those percentages, Janjua says.
Rich Relationships
I've been watching this closely myself here recently – particularly since several of my own alma maters have gotten involved in several areas we believe will be turn into major profit opportunities.
Take the University of Manchester in the United Kingdom, which I attended during a study-abroad program in the spring of 1983.
As we told you back in the spring, Manchester has become a center of innovation for graphene, the "Miracle Material" that's expected to make a big impact on industries as diverse as biotech, semiconductors and aerospace.
Graphene, you see, has a very big – and very direct – connection to the Manchester region. In fact, the material was born there.
As APS News, the journal of the American Physical Society, tells the tale, back in 2003, Andre Konstantin Geim – a Russian-born Dutch-British physicist working at the University of Manchester – took "a block of graphite, some Scotch tape and a lot of patience and persistence and produced a magnificent new wonder material that is a million times thinner than paper, stronger than diamonds, [and] more conductive than copper."
Geim – along with his colleague Kostya Novoselov – is recognized as the inventor of graphene. In 2010, the two researchers were awarded the Nobel Prize in Physics. Work is now underway on the National Graphene Institute (NGI) at the University of Manchester. Construction started last July, and work is well along on the $97 million, 66-week project. The five-story facility will be completed next spring, when it will serve as the axis for an entire universe of Miracle Materials research.
As the thinnest, strongest and most conductive material known to man, graphene will be a total game-changer. And as a pioneer in the field, the Manchester's NGI will be worth watching.
"It is the central hub for graphene research, for collaborative partnership and importantly it is going to keep Manchester at the forefront of research in the wonder material," said Tony Grindrod, construction director at BAM Construction, the firm hired to build the facility. "The potential for its impact on the city and the northwest is immense and we are delighted to have been part of the process to build a centre where cutting-edge research will take place… this building brings it all together."
In a recent report, BCC Research LLC said the graphene market is starting to get traction now, and will grow to about $195 million by 2018. From there, the market will soar to $1.3 billion by 2023, a compound annual growth rate (CAGR) of more than 47%.
Those numbers actually understate what's really going to happen, however. The so-called "spin-off" benefits of graphene technology will be immense, and will have an impact on virtually every business you can think of.
Then there's the Rochester Institute of Technology (RIT), where I earned my MBA in finance back in 1995.
Taking Wing
RIT part of a consortium of universities competing for federal funding to study unmanned aerial vehicles (UAVs) – the robotic devices most folks refer to as "drones."
The consortium hopes to earn a Federal Aviation Administration (FAA) designation as a Center of Excellence. This "center" will be known as the Unmanned Aerial System INtegration: Safe Innovative Graduated Harmonious Transition (UAS-INSIGHT) and will study ways for drones to safely use conventional airspace.
Only one coalition will be chosen. And the winner will receive $1 million in FAA money to cover the first two years of research.
RIT is already involved in drone research. It is part of the Northeast UAS Airspace Integration Alliance, or NUAIR, a coalition of universities, private companies and defense contractors the FAA has named as one of six U.S. sites already researching how drones and piloted aircraft can share the airways.
NUAIR is already researching how sensor-packed drones can be used to help farmers, the Rochester Democrat & Chronicle newspaper has reported.
According to the Teal Group, the UAV market will be the "most dynamic growth sector of the world aerospace industry" over the next 10 years.
In a brand-new market study, Teal said global UAV spending will nearly double from about $6.4 billion now to $11.5 billion in the next decade. That means total sales will reach $91 billion over that period.
"The UAV market continues to evolve and become an increasingly global market," said Philip Finnegan, Teal Group's director of corporate analysis and an author of the study. "And our coverage of the civil UAV market continues to grow with each annual report, mirroring the gradual increase in the civil market itself. Our 2014 UAV study calculates the UAV market at 89% military, 11% civil cumulative for the decade, with the numbers shifting to 86% military and 14% civil by the end of the 10-year forecast."
As is the case with graphene, the UAV market is expected to have a massive spin-off impact – bolstering sales in such areas as semiconductors, sensors and advanced materials. So like graphene, UAV research will have a big payoff. And universities are staking a claim to the early research.
Universities are also collaborating with Big Pharma – including our friend the University of Manchester.
Special Delivery
Manchester's North West Centre for Advanced Drug Delivery has teamed up with Private Briefing recommendation AstraZeneca PLC (NYSE ADR: AZN) to study better methods of "drug delivery."
A medication might have world-beater potential, but if it can't be delivered to the afflicted part of the body, isn't absorbed efficiently or doesn't stay in the body long enough, it won't have the desired therapeutic effect.
Current areas of focus include "targeted delivery" (where the medication is only active in the area being aimed at – cancerous tumors, for instance) and "sustained-release" formulations, where the medication is parsed out over an extended period of time to make it more effective.
Other challenges include avoiding biological defense mechanisms, some that actually protect cancerous tissues.
Manchester's Centre for Advanced Drug Delivery will focus on delivery topics in cancer and other diseases of interest to AstraZeneca. Plans call for construction of on-site production facility where drug-delivery technologies could be manufactured.
The university held an ace in landing AstraZeneca as a partner: The Big Pharma company operates a manufacturing plant in nearby Macclesfield, England. In fact, the facility is AstraZeneca's second-largest. And it produces the cancer drug Zoladex.
"The close proximity between our two facilities and the great pool of talent in both organizations provides considerable potential for the creation of groundbreaking innovations in advanced drug delivery, which we hope will make a meaningful difference to the health of patients suffering from serious diseases," Paul Stott, AstraZeneca's vice president of product development, said in a company statement.
According to the trade journal FierceDrugDelivery, there are also plans for a "modeling-and-simulation center" that would combine university academics and scientists from AstraZeneca's Quantitative Clinical Pharmacology Group.
The partnership benefits apparently will reach both ways: AstraZeneca staffers will also help teach courses at the top-ranked Manchester Pharmacy School, meaning students and staffers will have access to the company through visits and internships.
"We look forward to expanding our existing research in drug delivery enabling us to consolidate further our productive relationship with AZ, for which the common aim is to improve patient care and health outcomes in areas of unmet need," said Professor Kay Marshall, the Manchester Pharmacy School's director.
The University of Manchester is becoming an old hand at these collaborative research efforts. Back in 2011, the school, AstraZeneca and GlaxoSmithKline PLC (NYSE ADR: GSK) agreed to each invest nearly $8 million to create the Manchester Collaborative Centre for Inflammation Research (MCCIR). The unit is already conducting investigations into many types of inflammation-related afflictions.
And these university-industry research collaborations aren't limited to the West.
The Need for Speed
Huawei Technology Co. Ltd. (SHE: 002502), the emerging Chinese communications firm, just yesterday said it is investing $7.9 million in the University of Surrey's 5G Innovation Centre (5GIC) to advance the development of 5G technology.
The investment is part of Huawei's plan to spend $600 million globally researching 5G – the "5th Generation" wireless technology that will succeed the current 4G "standard" to become the next backbone of mobile communications. 5G is already out in the U.S. market and will begin rolling out in other parts of the world over the next year.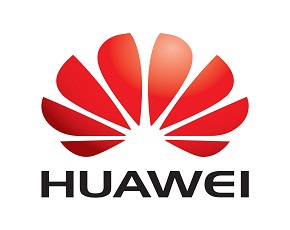 Huawei has been pushing into European markets and helped set up 18 Joint Innovation Centres (JIC) there since its first venture with Vodafone Group PLC (Nasdaq ADR: VOD) back in 2006.
The firm will develop a "test bed" – alongside other companies such as Fujitsu Ltd (OTC ADR: FJTSY), Vodafone, Everything Everywhere Ltd. and Samsung Electronics Co. Ltd. (KRX: 005930). The goal is to create a 5G trial network.
"It will provide a real-world environment for open and collaborative tests, to develop the future foundation for 5G technologies," said Huawei Chief Technology Officer Wen Tong. "In particular we put a strong emphasis on Europe and working together with the European ecosystem towards 5G realization."
Earlier this year, David Willetts, a conservative member of Parliament and former Minister of State for Universities and Science, said the United Kingdom could be a leader in developing 5G networks – if the country can quickly implement the technology, the Daily Telegraph newspaper reported.
London smartphone users will be able to access 5G networks by 2020 as part of a long-term infrastructure investment plan unveiled over the summer by London Mayor Boris Johnson.
"London is earning a reputation for being the tech capital of Europe and that is why we need to ensure every Londoner is able to access the very best digital connectivity," Johnson said. "Rapidly improving the connectivity of this great city is a key part of the [official] infrastructure plan for London."
The University of Surrey and Huawei are both part of that plan, too. The university is in line to receive $18.4 million from the British government's $317 million U.K. Research Partnership Investment Fund and $38 million from private-sector companies (including the aforementioned cash from Huawei).
Capital spending booms create big profit opportunities for investors. The worldwide move to 5G will spark a wireless-sector capital spending wave like the one we predicted and capitalized on for 4G. ABI Research says North America will be the biggest recipient of 5G spending this year and next. Europe and the Asia-Pacific region will see big spending gains by 2016. And by 2019, the yearly capital outlays globally will reach $8 billion – double what they are today.
Graphene, biopharmaceuticals, semiconductors and 5G wireless are all profit opportunities to be watched closely. And though the spending is just starting to ramp up on some, don't forget that stocks are "discounting mechanisms," meaning share prices will rise ahead of the big upswings in profits.
And when those profits come, those returns will be revved up even more.
That's why it pays to be first in profit plays like these.
It's our job to get you there.
Today we've illustrated how we're searching out some of these opportunities for you. We'll be back with specific recommendations as we single them out.
Have a great weekend.
[Editor's Note: Unless otherwise directed, we recommend investors employ a 25% "trailing stop" on all holdings.]
Related Reports: