One of my favorite investing aphorisms tells us that there's a big difference between being early, and being wrong.
Being "early" means your analysis was right, but your "timing" was off.
We may have been early with our prediction of a major turnaround at General Electric Co. (NYSE: GE).
But we weren't wrong.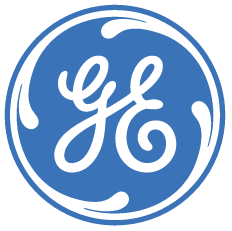 And a growing number of institutional players are embracing our bullish view.
That means we'll soon see a flood of institutional money come into GE's shares. All that new liquidity should finally ignite the hefty GE stock-price rally we've been expecting. That inflow – coupled with General Electric's ongoing corporate overhaul – could turn the company's stock into one of the big winners of 2015.
Indeed, the "breakout" may already have started.
Let me show you why…
From Makeover to Mover
We've talked about GE several times here since we first recommended the stock to you back in late January.
And the GE opportunity seems to get more promising every time we revisit it.
That's not a surprise. Throughout its history, GE has been a survivor. More than that, though, General Electric has had had the ability to repeatedly reinvent itself – turning GE shareholders into long-term winners.
Back in 1978, for instance, GE traded at a split-adjusted price of $1.10 a share. Now the shares are at $26.50 – a 2,309% return over that 36-year stretch.
And that's before you factor in the loads of dividends the company has paid through the years.
As we've mentioned in several update reports, after stumbling during the global financial crisis of 2007-2008, GE has reinvented itself again.
The first moves were "fix-it" actions – actions taken to stabilize the company.
The company has restructured its operations. It's reinstated its vaunted dividend. And it is spinning off part of its immense GE Capital arm, the consumer-financing unit known as Synchrony Financial Inc. (NYSE: SYF).
These "adjustments" are all designed to help GE navigate the near term.
Now GE CEO Jeffrey Immelt is shooting for growth – with bold actions designed to supercharge revenue and profits over the long haul.
And that makes GE a stock you want to own – now.
A Bounce-Back Rally
Since General Electric reported third-quarter earnings back on Oct. 17, the stock has surged 11%.
The numbers themselves were good.
But the story "behind" those numbers was even better.
For instance, at this year's outset, CEO Immelt said he wanted to see organic growth of 4% to 7% in its industrial (non-GE Capital) businesses. In that recent earnings report, GE reported top-line industrial growth of 4% – achieving its goal, albeit at the low end of the range.
But stocks are "discounting mechanisms" – meaning they're all about the future. And the normally closed-mouthed GE management team was unusually upbeat about the company's prospects – and its ability to hit the top end of that target range going forward.
The reason for this optimism: General Electric is forecasting strong growth in its power-generation, aviation and oil-and-gas industrial businesses.
We have "a fourth quarter in front of us that we think is going to be very strong," GE CFO Jeffrey S. Bornstein said in the conference call with analysts. "For instance, in the fourth quarter gas-turbine shipments are going to be up more than 40% year-over-year; our wind shipments will be up more than 30% year-over-year; aero shipments up 16%. Even commercial and military engines are going to be up mid double-digits, and we are looking for a 30% increase in locos year-over-year. So we are looking at a fourth quarter that we think is going to be very strong. And we expect the power business to be up substantially in the fourth quarter."
So after meeting or exceeding key financial targets in the third quarter, GE is experiencing accelerating growth in the current quarter. That's why the shares have surged.
Although the GE recommendation is mine, I asked Money Map Press colleague Michael Robinson to take a look, too. When it comes to stocks, I'm a devout "fundamentalist" – looking at trends, company financials and key stock ratios.
Michael, our resident tech analyst and editor of the Radical Technology Profits trading service, is a "technician," meaning he looks at stock-price movements and trading volumes.
"The stock is coming back – and experienced a classic 'V-shaped' recovery," Michael told me. "Here's the really good news. The stock is trading above the 200-day simple moving average (SMA), and it's above the above the 10, 20 and 30-day exponential moving average (EMA). And all of those – as well as the actual GE stock price – are above the 50-day simple moving average. And that's a very good thing."
And while Michael says there's a chance the stock could drop a bit and "consolidate" over the next few days – in essence, taking a breather after a solid advance – he says there's incrementally more institutional money coming into GE's shares right now than there is leaving.
And that makes GE a very intriguing profit opportunity to consider, he says.
And Michael's not the only "technician" who's feeling more bullish about General Electric – and also for the U.S. stock market.
Sparking the Dow
Back when star New York Yankee Joe DiMaggio patrolled center field for the "Bronx Bombers," fans had a saying about the team's prospects: "As DiMag goes, so go the Yankees."
Lots of big-money investors see the same relationship between GE and the Dow Jones Industrial Average, MarketWatch writer Tomi Kilgore wrote last week.
GE is an original member of the Dow, dating back to 1907.
For the last five years, GE's stock has traded in virtual lockstep with the Dow. Since November 2009, in fact, the so-called "correlation coefficient" – how much GE's share price moves in concert with the broader market – has been 0.96. A stock with a coefficient of 1.0 is said to be "perfectly correlated" with the market.
With its recent surge, however, GE experienced a "breakout" – and raced ahead of the broader stock market.
That could be a bullish sign for the Dow – which, in turn, would also hint at further advances in General Electric.
According to Tom McClellan, editor of The McClellan Market Report newsletter, in the rare instances GE's stock and the Dow disagreed, like they had been doing for the past several months, "it is usually GE that ends up being right about where both are headed."
In other words, if GE gets hot, expect the Dow to follow.
And it looks like GE is getting hot.
Shares of the conglomerate have been in a bit of a tailspin in recent months. But the recent rally allowed GE to break through the downward-sloping trend line that chronicles that recent trading pattern.
The breakout rally "marks at least a short-term positive development by climbing above an area of resistance that had marked highs in this chart since June," Mark Newton, chief technical analyst for Greywolf Execution Partners, told MarketWatch.
GE's high for the year was $27.44, achieved June 9.
It already looks like the Dow is following GE's lead. While the company's stock is up 11% since the Oct. 17 earnings report, the Dow is up 8% during the same period.
And with some of the big-idea growth initiatives the company has in place (detailed in a report we brought you last month), we believe there are lots of reasons to stay bullish.
We'll stay on this one.
From Bitauto to Alibaba
The shares of Bitauto Holdings Ltd. (NYSE ADR: BITA), the Chinese auto market e-commerce player we last recommended to you folks back in September, soared 15.92% on Friday after the company's third-quarter results beat top- and bottom-line estimates. The company also provided fourth-quarter guidance well above expectations.
We first told you about the Beijing-based Bitauto in the Private Briefing report "Detroit + Silicon Valley + Beijing = One Heck of a Profit Play." We liked the stock so much that we re-recommended it on Aug. 6 and again on Aug. 20.
It's been one of our best recent stock picks, with returns of 210%, 44% and 10% since each of those recommendations.
As is true of our recommendation of China e-commerce giant Alibaba Group Holding Ltd. (NYSE: BABA), the Bitauto story just keeps getting more interesting.
We'll stay on all of these profit stories for you.
Have a terrific week. Be sure to stop back here tomorrow.
[Editor's Note: Unless otherwise directed, we recommend investors employ a 25% "trailing stop" on all holdings.]
Related Reports: