If you find the idea of investing in the stock market intimidating, you're not alone.
Investors need to know when to buy or sell. The market is often unpredictable and navigating it can be tough. Plus, investing in stocks comes with some level of risk no matter how well-versed of an investor you are.
There's a lot of information that beginner investors need to understand to get started. But that's not a reason to put off learning about the market and missing the opportunity to grow your wealth in new ways.
This module of the Profit Academy will show you the ins and outs of the stock market and how, with a little research, you can use it to multiply your wealth and get great returns.
What Is the Stock Market?
Earlier in the course, we covered what the stock market is and how it works.
If you need a refresher: The stock market is where investors meet to buy and sell shares, or stocks, of a company as well as exchange-traded funds (ETFs) and other items like bonds or securities.
The stock market is government-regulated and consists of several stock exchanges. Two of the largest exchanges are The New York Stock Exchange (NYSE) and the National Association of Securities Dealers Automated Quotations (Nasdaq), but there are other markets located across the world.
The overall supply and demand of the market influences the price of each stock, although it can fluctuate depending on the market.
While you can take an active role in investing, and manage your own trading, many investors hire a broker to handle the heavy lifting. A broker trades on your behalf and deals with the nuances of the market.
What Are Stock Exchanges?
Within the stock market are stock exchanges such as the NYSE and the Nasdaq. These markets are where the actual trading happens among investors.
Existing stockholders can list their share in a company for sale and an interested buyer can potentially purchase that share. And although you may be purchasing a share of a company, it's important to understand the company itself is not the seller – the seller is whoever currently owns the stock.
The Major Stock Exchanges
In terms of total market capitalization (value of a publicly-traded company), the biggest stock exchanges in the U.S. are the NYSE and the Nasdaq. While these exchanges are some of the most well-known, there are other exchanges throughout the U.S. and across the globe.
The top five stock exchanges in the world are:
Stock Exchanges vs. Stock Indexes
Another helpful piece to understanding the stock market is to familiarize yourself with stock indexes.
While stock exchanges are where the trading happens between investors, stock indexes exist to gauge the market. To understand how the market is performing, investors will examine a group of shares, or an index.
Investors look to several stock indexes to help them examine their own portfolios and even navigate future trading. Like stock exchanges, there are several major stock indexes including:
Dow Jones Industrial Average (often known as "the Dow")
S&P 500
Nasdaq Composite
Stock Market Terms to Remember
Along with understanding stocks, you'll want to keep a few key market terms in your back pocket as you begin your investment journey.
There are several concepts to familiarize yourself with, but here are the most common market terms to get started.
Bear Market vs. Bull Market
You'll often hear the stock market described as either a bear market or a bull market. Both are indications of how the market is performing overall – usually informed by stock indexes – but they signify two different meanings.
A bear market refers to a trend where stock prices are falling by 20% or more. In the world of investing, a bear represents fear, and falling prices are something investors are fearful of.
On the other hand, a bull market indicates just the opposite: A trend where stock prices are rising by 20% or more. A bull market represents confidence and refers to the growth of the market.
Market Capitalization (AKA "Cap")
Market capitalization or "cap" is the total market value of a publicly-traded company's shares. To get the final value, the company's outstanding shares are multiplied by the market price of just one share.
The resulting figure helps determine how much a company is worth in investment terms.
Ticker Symbols
A ticker symbol is the set of numbers, letters, or a combination of the two, assigned to each publicly-traded company in the stock market. We use these symbols to easily identify a company.
Each ticker symbol is unique and serves as an abbreviation for a company's full name. Ticker symbols are sometimes called "stock symbols," too.
Public vs. Private Stocks
As you begin understanding stocks, you'll notice there are both public and private stocks.
Public stocks are those that are available to the general public to buy and sell on a stock exchange. Members of a company don't typically own public stocks in their business, but rather the general public can purchase public stocks to become a shareholder in the company.
Private stocks are those that are not available to the general public for purchasing. They are not traded on an exchange and are usually limited in number. Privately-owned companies typically open up the sale of their private stocks directly to employees only.
How to Read a Stock Chart
The final fundamental you'll need to understand the stock market is to learn to read a stock chart. While stock charts may look confusing, they give investors a detailed look at the history of a company and offer a better picture of what's likely to come next.
A stock chart focuses on one company and shows the gains and losses of the company over a specified period. These highs and lows are illustrated by one continuous line on the chart called the trend line.
Within the trend line, investors also mark lines of support and lines of resistance throughout the entire chart. These lines indicate likely highs and lows that the stock will typically stay within. It's helpful to envision them as boarders that a stock price won't cross.
Additionally, you may also see whether a company has issued dividends to their shareholders and when. Dividends aren't necessary for a company to pay, but some companies pay their shareholders a portion of their earnings, usually when the business is doing well.
Finally, at the very bottom of a stock chart, you'll also see a series of vertical lines. These lines indicate trading volumes and show how frequently a stock was traded.
Why It's Important to Understand the Stock Market
Whether you're considering investing or have already decided to start trading, it's important to understand the basics of the market. Having the fundamentals down can put you on the path to financial success and ultimately help you make money in the stock market.
But there's plenty more to cover to fully understand the stock market! Dive into this module and learn how to fund your investing account, how to open a brokerage account, how to buy and sell stocks, and more.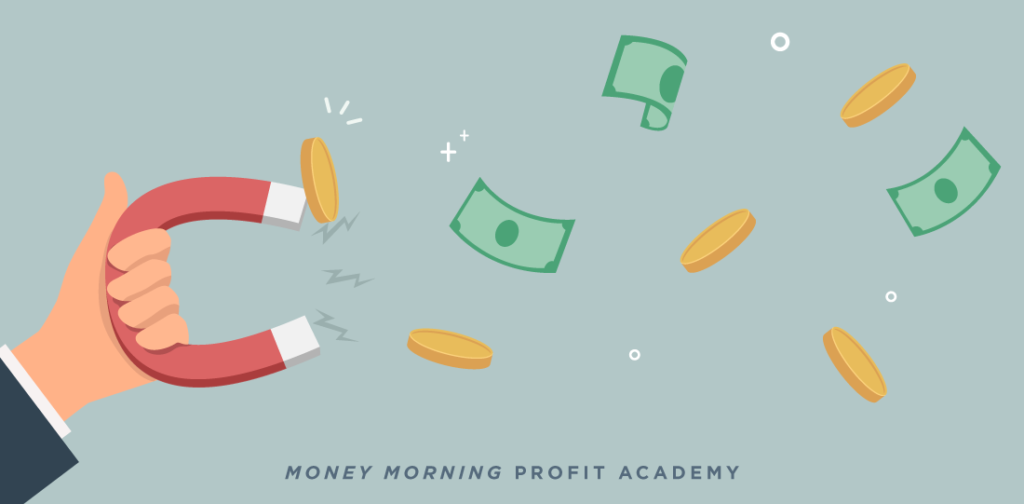 Lesson Breakdown:
Lesson 1: Funding Your Investing Account
Lesson 2: How to Open a Brokerage Account
Lesson 3: How to Buy and Sell Stocks
Lesson 4: Three Simple Tools to Minimize Risk and Lock in Profits