Editor's note: Boehner's Shocking Prediction: When he was Speaker of the House, he counted the votes. Now John Boehner predicts Congress will soon transform a controversial $10.8 billion industry, but space is limited.
---
Dear Reader,
Defense spending is exploding.
In this bonus report, we'll put eyes-on tomorrow's theater of battle, so you can invest ahead of it – today.
Cyberattacks. Troll armies on the internet. Unpredictable enemies. Fighting in crowded cities against terrorist enterprises…
This is the fight for our future. And on each of these fronts, the Pentagon is tapping the talents of U.S. companies. Handing out billions in contracts.
And investors who get on board with this massive trend can line their wallets with cold, hard cash.
President Donald Trump wants more airplanes, tanks, and troops as well as technology for missile defense and a wide range of other platforms. And that means 2018 is stacking up to be the best year for the defense industry – and its investors
You see, the Trump White House is taking a page right out of President Ronald Reagan's playbook.
When President Reagan took office in January 1981, he sought to rebuild a military depleted by years of war and tough congressional budgets.
President Trump took office in January 2017 after campaigning on a defense buildup from a budget of around $580 billion.
He said he wanted to beef up the military after prolonged battles in the Middle East and a sequester imposed by Congress in 2013 that limited weapons spending
President Trump is far from alone in his defense ambitions.
In November, the U.S. Senate passed a 2018 military spending bill worth $700 billion, a figure that's more than what PresidentTrump had sought.
We expect this to be a long-term trend.
Fact is, the Pentagon won't be holding a yard sale anytime soon.
President Trump wants to increase the defense budget another $683 billion over the next 10 years.
And he's already greasing the skids for next year.
President Trump asked for $716 billion in defense spending when he unveiled his 2019 budget – and he's going to get it. That's a major increase that signals a shift away from concerns about rising deficits.
The proposed budget is a victory for Defense Secretary Jim Mattis.
"Mad Dog" Mattis said the 2019 budget would focus on modernizing the military's aging weapons systems and preparing it for a potential conflict with major world powers.
That's a huge change in strategy after a long emphasis on counterterrorism and insurgencies in Iraq and Afghanistan.
John Boehner: "American's should go all in on weed": He was once "unalterably opposed" to marijuana. Now the former speaks of the house is helping Americans make a fortune from it. Exclusive Story.
Mattis is basically saying you can't have the best military in the world on an Obama administration budget.
In this report, I'll give you an overview of the defense industry and the important trends in Pentagon spending.
And that spending is important to investors for one simple reason: Defense spending is both massive and profitable.
At $700 billion for 2018 and $716 billion in 2019, the U.S. dwarfs the rest of the world when it comes to defense spending. Its outlay is higher than the next five top spenders combined, including Russia and China. It's three times as much as China and six times as much as Russia.
However you look at it, it's an enormous pile of cash that's going to rain down on the defense industry for years to come.
I have a unique perspective on how the Pentagon goes about its business.
In fact, I grew up on a steady diet of military jargon and defense industry intrigue.
You see, my father worked at the Pentagon, and his job was to brief the press on all the new technologies rolling out at the time.
I very proudly worked on President Reagan's Strategic Defensive Initiative, which gave us the missile defense systems we rely on today.
And that gave me a front-row seat for the military de-escalations and escalations of the 1970s and 1980s.
Therefore, last year when President Trump called for raising the fiscal 2018 defense budget by 10%, I took notice.
And in his 2018 State of the Union address, President Trump left no doubt about his intentions.
"Unmatched power is the surest means to our true and great defense," he said. "I am asking Congress to end the dangerous defense sequester and fully fund our great military."
Without doing the math – thanks to those long-ago family dinners – I knew immediately that this would represent the biggest defense budget increase since the Reagan years.
You can leverage this permanent and growing pool of money for multiyear profits.
But the year ahead should be particularly good for defense investors because of these four key "triggers" I've identified. Take a look…
The Big Four
2018 Defense Profit Trigger No. 1:
North Korea
North Korea will dominate the headlines in 2018 – it already is – and not just because the rogue nation keeps testing long-range missiles and is building a nuclear arsenal. The 2018 Winter Olympics took place in PyeongChang, South Korea, just a 268-mile drive from its border with the North. That has led to ongoing talks among the United States and the East Asian powers – and rising spending on defense in the region.
2018 Defense Profit Trigger No. 2:
Missile Defense
Missile defense is closely related to the situation with North Korea. Not only is there a growing sense that we need to be able to shoot down that country's missiles, but the Pentagon wants that technology to become pervasive, meaning we should be able to defend against multiple missile launches from anywhere. And our favorite play in the arena – Aerojet Rocketdyne Holdings Inc. (NYSE: AJRD) – is helping the Pentagon develop missiles that can do the job (see the accompanying "Operation Hyper-X" report).
2018 Defense Profit Trigger No. 3:
Hypersonic Technology
As part of its own military buildup, China plans to start testing hypersonic weapons and aircraft – soon. Traveling at 7 miles per second, hypersonic missiles could hit the U.S. mainland in 14 minutes. China isn't alone here. Again, Aerojet is helping the Pentagon develop hypersonic aircraft that can fly at more than five times the speed of sound.
2018 Defense Profit Trigger No. 4:
Cybersecurity
Most folks don't know this, but the Pentagon and defense contractors are already at war – a cyber war that is. Hackers from around the world, but especially from Russia and China, try to steal our military secrets on an hourly basis. For 2018, I'm looking for the Defense Department to put renewed emphasis on protecting its computer networks and other electronics from hacking.
One of the most reliable and proven ways to build wealth over the long haul is to place investment capital in high-momentum trends.
President Trump has promised to massively increase military spending and to also pursue a more assertive foreign policy. That adds up to filled coffers for America's aerospace/defense firms.
Investors looking to make money in the aerospace/defense sector tend to fixate on the Big Five: The Boeing Co. (NYSE: BA), Lockheed MartinCorp. (NYSE: LMT), General Dynamics Corp. (NYSE: GD), Northrop Grumman Corp. (NYSE: NOC), and Raytheon Co. (NYSE: RTN).
These are all solid investments. But their market caps are gigantic, and expected boosts in defense spending are pushing up their valuations.
Plus, these Goliaths are so large that they grow slowly. So for most of them, investors will realize an almost sure but limited upside.
But here's an angle that many traders are ignoring: If you want to really cash in on the coming defense boom, you need to look beyond the usual mega-cap suspects and consider little-known, small-cap defense stocks.
Here's why…
Big Returns From Small-Cap Defense
With large-cap stocks trading at frothy valuations, small is a smart way to go.
In fact, small defense companies are the true innovators now – creating, patenting, and designing the vast majority of new weapons.
In line with this trend, the mega caps have largely seen their work shift away from research and development toward marketing products and services to the military.
Boehner: 3 Events will Transform Marijuana Forever: Could legal marijuana become a $1 trillion industry? Former Speaker of the House, John Boehner, reveals how you can get in on this green gold rush, but space is limited.
Smaller defense firms also confer another advantage: They're tempting takeover targets for deep-pocketed blue chips looking to acquire and integrate new proprietary technologies that can foster organic innovation.
These small fry will richly reward investors when bigger companies show up as deep-pocketed suitors.
Which brings us to the other intrinsic beauty of small caps: These companies historically outperform the broader market.
In fact, according to Ibbotson Associates, small caps increased in value by an average of more than 12% per year between 1927 and 2007. Meanwhile, large caps have increased just over 10% during that same time period.
The three-day government shutdown earlier in 2018 brought back a lot of memories of 2013, when the U.S. government closed for 16 days in October. Later in March 2014, the sequestration spending cuts landed squarely on the defense budget, placing caps on spending.
So why does this matter now? At the time, many organizations claimed sequestration and budget caps would "dramatically impact smaller firms."
But a Center for Strategic and International Studies report on recent budget trends found that did not happen.
Small firms mostly succeeded in holding market share. And by one measure – share of Pentagon contracts – small businesses have improved their lot, rising from 16% market share before sequestration to 18% today.
Blue Skies Ahead for This ETF
The problem with investing in this arena is while you want exposure to a host of large- and small-cap players it's difficult to pick and choose the winners.
I've done some of that for you in this dossier of reports – starting with the big one on Aerojet Rocketdyne.
But I like big defense companies for the very large moat they possess and their long-term growth prospects. So we want some exposure to them.
However, while the large- and mega-cap defense companies do a lot of things really well, the small caps tend to specialize by selecting a profitable niche and cornering the market in that segment. That makes them must-have investments.
So let's go for the best of both worlds…
Take a good look at the PowerShares Aerospace & Defense (NYSE Arca: PPA). This cost-effective exchange-traded fund (ETF)is made up of more than 50 proven defense and aerospace leaders.
The fund has a solid mix of fast-moving small caps, including…
FLIR Systems Inc. (Nasdaq: FLIR), the world's predominant maker of commercial thermal-imaging cameras.
There's also the advanced materials firm Hexcel Corp. (NYSE: HXL), which supplies honeycomb composites to some of the biggest names in the aerospace industry.
AeroVironment Inc. (Nasdaq: AVAV) is a leader in drone technology that supplies the Pentagon with unmanned aerial vehicles (drones) used for battlefield intelligence gathering.
Huntington Ingalls Inc. (NYSE: HII) is America's largest military shipbuilding company. With PresidentTrump wanting to boost U.S. Navy power, it should see a big increase in future deals for ships.
Ball Corp. (NYSE: BLL) develops spacecraft, sensors, and instruments for national security agencies. It also designs, manufactures, and tests satellite and ground-station hardware and software, a surefire growth segment.
PPA gives us a piece of the big players as well…
John Boehner: "It's time to go all in on weed": Join the Former Speaker of the House and the most powerful people in cannabis for a historic online summit. Attendance is free, but space is limited.
We're talking about many well-capitalized companies that have succeeded for decades regardless of Washington's defense budget battles.
These firms are primed to take advantage of President Trump's plans for more soldiers, aircraft, and ships as well as advanced technology.
Raytheon PPA's sixth-largest holding, with a weight of 5.6% – is a full-spectrum company that provides the Pentagon with systems for electronic warfare, laser rangefinders, military training, and advanced radar.
Lockheed Martin – PPA's third-largest holding, with a weight of 6.9% – is well known for making military aircraft. But the firm also supplies combat ships and ground vehicles as well as advanced radar and tactical communications.
Northrop Grumman PPA's seventh-largest holding, with a weight of 5.5% – has a wide spectrum of operations that cover everything from advanced sensors to missile defense to cybersecurity. The company makes manned and unmanned aircraft for defense applications.
PPA gets our seal of approval because it passes all three of our ETF Profit Screens…
Its expense ratio, at 0.64%, is well below 1%.
It has a five-star rating from Morningstar.
And thanks to rising budgets – and those additional four triggers – the defense sector is on fire (in a "trend").
This ETF covers every aspect of the U.S. military's programs, with an emphasis on sophisticated technology. It returned 28.3% in 2017. That's about 50% better than the S&P 500's 19.3% gains over the same period.
Plus, it's set to pile up profits for years to come as President Trump ushers in a new era in the U.S. defense program.
Grab a stake today – and add more on pullbacks. This is an investment you want for the long haul.
Cheers and good investing,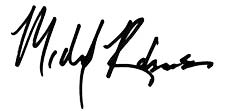 Michael A. Robinson