By RED ALERT EDITOR, Money Morning • February 16, 2018
Editor's note: New marijuana legislation could spark the most profitable opportunity of 2018… $20.2 billion is expected to pour into California's cannabis market following their recent legalization of recreational marijuana. Forget Nevada, Washington, or Colorado – even the marijuana industry in the entire country of Canada is about to be dwarfed by the recent California legalization. And we've identified three tiny pot stocks that are expected to hand early investors the biggest gains. Click here to learn more.
---
Dear Red Alert Reader,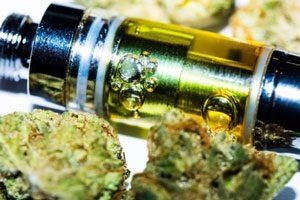 Finding the best pot stocks to buy  has become harder, as anticipation of further legalization has sent the shares of many marijuana companies soaring.
The Horizons Marijuana Life Sciences Index ETF (exchange-traded fund) rose 74% from its debut in April through the end of 2017.
And several individual pot stocks did far better last year. Aphria Inc. (OTCMKTS: APHQF) was up 292%, while Aurora Cannabis Inc. (OTCMKTS: ACBFF), for instance, rocketed 344%.
It's getting harder to find winners in this segment – but not impossible.
But one sector of the market in particular still offers tremendous upside for investors. Right now, the companies focused on the cannabis oil segment will be the best marijuana stocks to buy in 2018.
Here's why…
Why Cannabis Oil Pot Stocks Are in a Sweet Spot
Traditionally, people primarily consumed marijuana by smoking the plant, known as "flowers."
But the trend toward legalization in the United States and Canada has opened the door to new options that offer more convenient, less conspicuous ways to consume cannabis.
Concentrates and oils are easier to transport and easier to consume than smoking the flower form of marijuana. Plus, the oils lack the telltale odor for those who'd rather not broadcast their cannabis use to the world.
Customers have taken to cannabis oils in particular. Oils can be ingested orally with a dropper or made into a capsule; they can also be vaped.
That flexibility, in addition to its other advantages, has fed the popularity of cannabis oils. Sales of marijuana vaporizer cartridges in California soared 400% from 2015 to 2016, rocketing from just 6% of the market to 24%.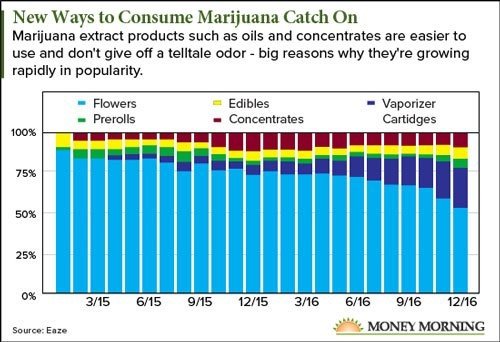 That makes cannabis oils a fast-growing segment of a rapidly growing market, fed by the trend toward legalization. Canada is expected to fully legalize marijuana this summer, while 29 U.S. states and the District of Columbia already have legalized some form of medical marijuana.
ArcView Market Research estimates marijuana sales in North America alone will explode from $7.3 billion in 2016 to $24.5 billion by 2021. That's industry growth of 235%…
And as if that wasn't enough, cannabis oils have healthier profit margins than other forms of marijuana.
With that in mind, here are the three best pot stocks to buy to capitalize on this lucrative trend…
Cashing In on Cannabis Oil: The 3 Best Pot Stocks to Buy
Canopy Growth Corp. (OTCMKTS: TWMJF)
Canopy is the biggest cannabis grower in Canada and has been expanding its capacity. It's poised to be one of the major global players in the industry as marijuana legalization spreads to more countries.
In addition to exposure to the blossoming Canadian market, Canopy already has agreements to export products to Germany, Australia, Spain, Denmark, Jamaica, Chile, and Brazil. The company is avoiding the United States for now, because marijuana is still illegal at the federal level. But if and when that changes, Canopy will be ideally positioned to jump on the opportunity.
Must-See Interview: Marijuana stock expert Michael Robinson shares details on three tiny pot stocks set to explode following California's Jan. 1 marijuana legislation. Watch here now…
Canopy already has a foot in the door thanks to a $191 million investment from alcoholic beverage maker Constellation Brands Inc. (NYSE: STZ) last October. It's no coincidence that Constellation, which has a strong presence in California, made its move just months ahead of the state's full legalization of marijuana.
Over the past year, Canopy has put more emphasis on its cannabis oils products, citing the higher profit margins of oils in its September quarter earnings report. Sales from oils increased 107% year over year, and the segment's contribution to overall revenue rose from 14% to 18%.
The Brightfield Group estimates the global marijuana market will reach $31.4 billion by 2021. Should Canopy get 5% of the global cannabis market, it will grow sales by 250%. Even after considering one-year gains of 228%, that kind of a massive increase in revenue should boost the stock price substantially from the current $25.35.
---
These Three Pot Stocks Could Turn a Small Stake into Millions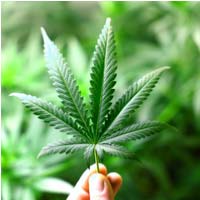 California is bracing for a tsunami-sized wave of wealth – and if you play your cards right, you could make more money from the marijuana markets than you've ever seen in your life. You see, thanks to the Golden State's complete cannabis legalization, $20.2 BILLION is expected to flood this industry, delivering massive upward momentum to tiny cannabis startups currently trading for pennies apiece. But as soon as the money starts flowing into these small companies, their share prices could skyrocket… and you may never see a chance like this again. Your first step toward on the road to marijuana millions starts right here.
---
Radient Technologies Inc. (OTCMKTS: RDDTF)
It would be easy to overlook Radient; it's small (the market cap is just under $300 million), and it's not wholly focused on cannabis. But it has a superior cannabis oil extraction technology that's already caught the attention of the No. 2 Canadian producer.
The technology, which uses microwaves to extract oils from plant matter, is why Aurora Cannabis has made two major investments in Radient over the past year. In December 2016, Aurora invested $2 million in Radient as part of a joint venture to further adapt Radient's technology for cannabis oil extraction. Until that point, it was used to extract oils for the food, pharmaceutical, and cosmetic industries. Aurora followed up with an additional $12 million investment this past December.
The appeal is that Radient's patented MAP (microwave-assisted processing) technology is significantly more efficient at extracting cannabis oil from hemp and marijuana. The company estimates MAP can reduce the cost of goods sold by 30% and boost gross margins by as much as 65%. Those gains hold true regardless of the type of biomass on which the technology is used.
Never Miss a Marijuana Profit Opportunity
Any cannabis oil producer with access to Radient's MAP technology stands to be much more profitable. The agreement specifies that Radient will "deliver services under preferential terms to Aurora" for the five-year term of the deal.
The additional business from an industry leader like Aurora will have a dramatic impact on Radient's revenue, which should drive Radient's profits and stock price higher. Radient stock currently trades at $1.27, so even a relatively small move could have a big payoff.
And don't be surprised if Radient becomes an acquisition target, which could push the stock much higher. Radient's MAP technology is exceptionally attractive, and the company's relatively small valuation makes it affordable. Aurora already has established a reputation as an acquisitive company; that and its preexisting relationship with Radient makes it the most likely buyer.
While those two pot stocks are very good bets, we've saved the best for last…
---
You Can Capture Millions Thanks to California's Historic Legislation (Here's How)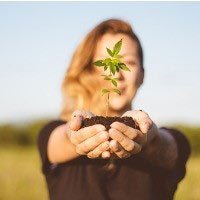 At The California Pot Stock Explosion Summit, marijuana stock expert Michael Robinson gave viewers his unmatched insight on The Golden State's marijuana legalization. Let me be blunt: This is the single greatest event in U.S. market history. Michael has been tracking three small California cannabis companies currently trading for only a dollar or two apiece… but now these tiny stocks are expected to double, triple, or quadruple in value! By learning how to get in on the ground floor, you could turn some loose change into your next huge payday. Go here now for your own personal viewing.
---
This Pot Stock Could Soar 330%
Neptune Technologies & Bioressources Inc. (Nasdaq: NEPT)
Founded in 1998, Neptune is in the middle of transitioning its business to cannabis oil. Previously, Neptune produced krill oil, which it sold in the form of wellness products such as Omega-3 pills.
The extraction technology is similar, but the cannabis oil opportunity is much larger. In a presentation published last November, NEPT noted that the krill oil market is just $80 million to $100 million annually, while the cannabis markets, as we've seen, are valued in the billions of dollars.
The only hitch at the moment is that Neptune has not yet received its license to produce cannabis from Health Canada but expects to have it by the end of the summer. That news alone will boost the NEPT stock price.
But investors should plan on holding Neptune stock for at least a few years.
Capturing just 5% of the Canadian cannabis oil market in 2021 would result in a gross profit of more than $83 million at a selling price of $1,850 per kilogram, according to data in the company's presentation. That's nine times Neptune's gross profit of $10.38 million in 2017.
Assuming its net income rises proportionally, Neptune's earnings per share could go from $0.07 per share to $0.63 per share. Even at a reasonable price-to-earnings ratio of 22, that's a share price of $13.86 – a 330% gain from today's NEPT price of $3.22.
Make Millions Thanks to California's Cannabis Explosion
$20.2 billion… that's the amount of money expected to pour into California's cannabis market in just the first year the state goes fully legal.
Mark my words: The savvy investors who know how to get in on the ground floor could see a small stake turn into a million-dollar windfall.
We've narrowed down the pool to three tiny California cannabis companies expected to deliver once-in-a-lifetime fortunes. But once these small stocks go from $1 to $10, to $20, or more… you may never see a chance like this again.