Congratulations!
Click here to download your e-book, "Start Investing Today: How to Buy Your First Stock and Start Building Real Wealth in 24 Hours."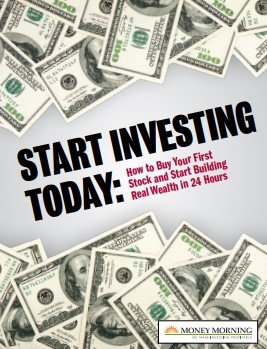 As promised, you are now a lifetime Member of Money Morning. This means free access to daily actionable recommendations from our team of financial experts, who have a combined 400 years of investing and trading experience.
And with our bonus profit tools, you will:
Get only the stock recommendations and updates that you choose.
See, with one number, whether or not a given stock is a "buy."
Get trades with money-doubling potential sent to your inbox each and every week.
Just click here to access your free tools and start increasing your profit potential today.