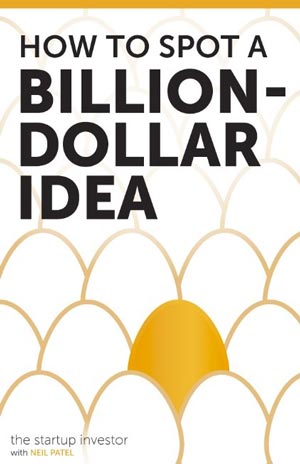 The COVID-19 pandemic has the stock market going haywire, making conventional investing nearly impossible. This means many of the best investments you could make today are outside of the traditional stock market.
And thanks to a recent act of Congress, it is now possible for anybody to invest in private startups. You no longer need to be a millionaire to do it. In fact, you could start with as little as $50.
Celebrated angel investor Neil Patel is showing our readers where to find these off-the-market opportunities - and which ones could 1,000x your money.
To join them, just enter your e-mail below. You'll instantly get Neil's eye-opening video, "How to Spot a Billion-Dollar Idea," as well as regular updates from Neil himself.
Sorry; this signup opportunity has ended.