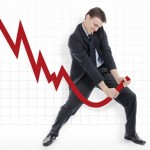 In December, I predicted that volatility would make 2016 a "trader's year," where buy-and-hold investors would get hammered while nimble, aggressive traders would reap huge gains.
Last week, the markets proved me right in a big way.
Out and out panic is starting to show, spurred by Middle Eastern tensions, plunging markets in China, and worries about global growth.