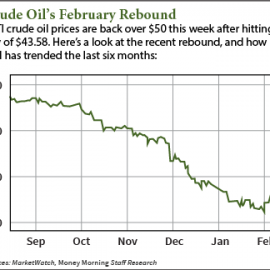 Despite a 20% jump in crude oil prices, some pundits continue to predict more pain.
In fact, just yesterday, Citigroup analyst Ed Morse came out with his most bearish forecast yet.
According to Morse, oil prices could fall another 60% to $20 a barrel. As for the recent rebound, Morse thinks it looks more like a "head-fake" than a sustainable turning point.