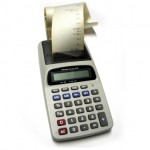 Americans are still adjusting to the effects of the payroll tax increase, but these proposed 2013 tax changes could pack an even bigger financial hit.
That's because Washington is desperate for additional revenue streams.
To solve the problem, U.S. President Barack Obama and others have suggested closing some loopholes and altering deductions in order to reduce the budget deficit and avoid some of the automatic spending cuts.
Unfortunately, you probably benefit from some of these tax breaks right now.
Here's a breakdown of five tax deductions and loopholes that could be in danger.