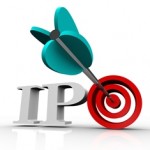 This year has been the busiest for initial public offerings since the dot-com era of 1999 - 2001. And the biggest IPOs of 2014 have raised some serious cash.
So far, 135 IPOs have been held and they've raised a total of $29 billion.
But that $29 billion hasn't exactly been spread out evenly. In fact, 28% of this year's total IPO money has been raised by the top five companies.