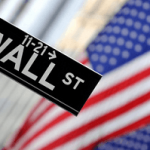 With the Dow Jones Industrials and the S&P 500 indices repeatedly making new highs, chances are better than good that markets will rally through year-end.
There are lots of reasons why stocks are headed higher, but one in particular is telling.
It's really a simple one, yet too many people have overlooked it; indeed, most wouldn't even give it enough thought.
And that would be a big mistake.