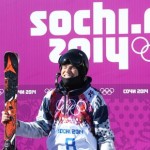 The 2014 Sochi Olympics is a story of record-breaking figures, including its $51 billion price tag, a new high of 98 total events across 15 winter sport disciplines, and a record 88 nations competing.
But some of the most fascinating stories are these innovative tech contributions by companies at this year's Games.
Here are five pieces of technology that make the 2014 Sochi Olympics a showcase for amazing advancement.