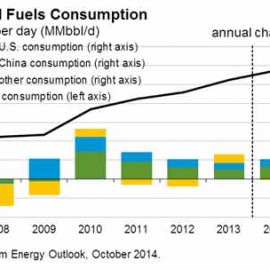 Oil Price Forecast 2015: After hovering around $110/barrel for the first eight months of the year, oil prices have tumbled by 45% into the $60 to $65/barrel range.
In fact, in mid-December, oil prices dipped as low as $56 a barrel, a level not seen since May 2009 during the worst of the "Great Recession."
But according to the 2015 oil price forecast by Money Morning Global Energy Strategist Dr. Kent Moors, the worst of the price crash is likely over.
"Oil," Dr. Moors says, "is very near a bottom."