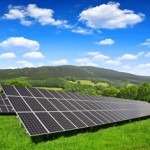 Alternative energy, led by solar, is here to stay. We've reached a tipping point all over the world.
There's now a confluence of technology and economy that assures these new energy sources will continue to be adopted and improved upon - at ever-increasing rates, too.
Crude oil will continue to play a big role in the balance of the energy markets, but this year we'll see alternatives take an outsize position in the sector.