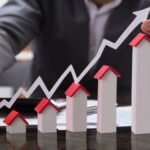 Commercial real estate lenders have seen their stocks hammered so far this year.
REITs that lend for commercial real estate investing have also been hit very hard as the pandemic continues causing havoc across the country.
Even those CRE Lenders considered to be best in class Commercial Mortgage REITs have seen this stock fall by 40% or more since the pandemic began.
Increasingly it looks like we have a baby with the bathwater situation.
Many REITs, including commercial mortgage REITs, were heavily owned by exchange trade funds that mimicked various REIT indexes.
When panic-struck retail investors began running for their lives, everything got sold regardless of fundamentals, management skill, or loan portfolio quality.