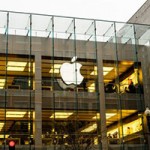 The Apple stock price stands to get a nice push from the company's deviously brilliant Black Friday strategy.
Defying convention, Apple Inc. (Nasdaq: AAPL) opted to shun discounts on its products for Black Friday, Cyber Monday, or any holiday shopping day in between.
And yet this probably was Apple's biggest Thanksgiving weekend ever.