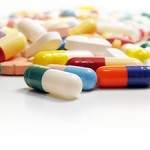 Two of the world's top pharmaceutical companies have announced a merger today (Thursday), and that's another major buy signal for one of our favorite profit opportunities.
AbbVie Inc. (NYSE: ABBV) officials announced they will purchase Pharmacyclics Inc. (Nasdaq: PCYC) for roughly $21 billion.
The deal gives Abbvie access to one of the world's top-selling cancer drugs, Imbruvica. Revenue from Imbruvica alone is expected to hit $1 billion in 2015 and $5.8 billion by 2020.