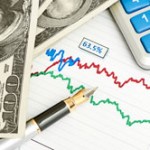 It was the spring of 1985, and I was in my second year as a reporter for The Record, a small weekly published in my home county an hour north of Baltimore.
A state-chartered thrift, Old Court Savings and Loan, failed - spotlighting all sorts of unseemly behavior about the institution's insiders, as well as folks who "did business" with it. The collapse - which resulted in 35,000 depositors having their accounts frozen (some wouldn't be paid back until the 1990s) and cost the state of Maryland millions of dollars - also highlighted the dark side of financial regulation.
For an aggressive cub reporter like me, the collapse was indoctrination by fire. I was introduced to the "land flip," where a single piece of property was sold three or four times in a single day - with each transaction adding 50% or more to the land's assessed "value."