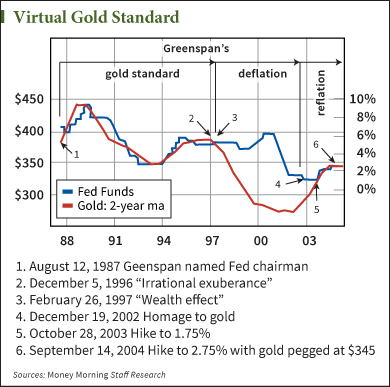 Just about everyone knows Alan Greenspan. As central bankers go, he may just be the most famous ever. Even today, 1 in 6 Americans still think he's the current chair of the Federal Reserve.
As Fed chief from 1987 until 2006, Greenspan oversaw the latter part of the greatest stock bull market in history.
For that, some called him "The Maestro."
From other quarters, the names are far less flattering. Many blame him for inflating massive stock and real estate bubbles, resulting in financial devastation across the economy.
Well, these days Greenspan is acting rather schizophrenic. In fact, you won't believe what he's saying now, unless you understand where he's coming from.