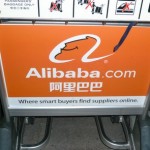 There's still no official date set for the Alibaba IPO, but that hasn't stopped analysts and investors from speculating about the size of the company's initial public offering.
According to some analysts, the Alibaba IPO could raise almost as much as Facebook Inc.'s (Nasdaq: FB) 2012 IPO, which raised $16 billion.
Facebook was valued at $104 billion when it made its public debut on May 17, 2012. At the time, that was the highest valuation of any American IPO.