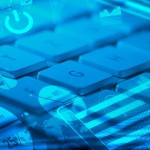 There's nothing we like better than discovering a "back" way into the current hot deal.
It's just so gratifying to find that sorta-secret way to bag profits from the IPO or merger that's dominating the headlines and that everyone you work with is so excited to talk about.
We did that for you with the Alibaba Holdings Inc. initial public stock offering (IPO). In our special research report, How to Make a Fast 153% from the Alibaba IPO, we give you three "backdoor" ways to profit from the upcoming stock offering of the China Internet giant.
Today we're coming back with a different "backdoor-profit-play" strategy.
This strategy offers an alternate way to profit from the already-announced $67.1 billion bid that AT&T Inc. has made for DirecTV.
It's also a way to profit from the surprisingly strong tech sector that's emerging right next door... Full Story