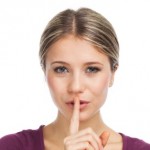 Suffering from a debilitating condition known as respiratory syncytial virus, the patient lay on the ground wheezing with every tormented breath.
It's a horrible yet common viral condition that brings a high fever, a hacking cough, and progressive difficulty in breathing. Once infected, the prognosis is as dire as it gets.
What's worse, it can strike at any age. In fact, nearly 62.5 million in America alone are susceptible to this devastating respiratory condition.
Not long after, the doctor delivered the bad news: There was nothing more he could do.
The steer would have to be put down.
Situations like this are so common that Bovine respiratory syncytial virus leads to the death of 32 million cattle each year.
It is the single largest source of economic loss to the cattle and dairy industry, costing producers more than $3 billion per year.
It's a small part of $22 billion industry that many investors are completely ignoring. It's called Animal Health and Nutrition.
And it promises to be one of the biggest growth industries in the next three decades.