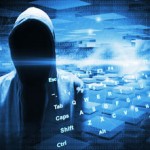 Stock market today, February 5, 2015: Stock market futures for Thursday, Feb. 5, showed a 77-point increase from yesterday's close. On Wednesday, the Dow Jones erased a 100-point gain to end the day just 6 points higher than where it started. Investors turned cautious as oil prices fell once again.
The stock market today opens with news that hackers struck Anthem Inc (Nasdaq: ANTM) - the second-largest health insurer in the U.S.
Today's biggest news will come from Europe. The European Central Bank abruptly canceled an agreement that would exchange Greek bonds for new funding. This will require the Greek Central Bank to pump money into its banking system with emergency liquidity over the next two months.