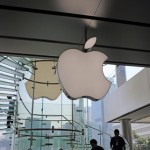 Despite rising expectations, the consensus for the Q2 Apple earnings estimates will likely turn out to be too low.
Apple Inc. (Nasdaq: AAPL) reports its fiscal Q2 earnings after the market close today (Monday).
As usual, the iPhone will determine the size of the success of Apple's earnings. Apple's flagship product usually generates about 55% of the Cupertino, Calif.-based company's revenue.