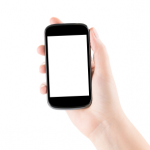 Most investors who pour money into smartphone makers look to dominant players like Apple Inc. (Nasdaq: AAPL) - but they're missing a bigger part of the market.
The global smartphone industry is changing dramatically, as China surpassed the United States in 2012 to become the world's largest smartphone market by volume. Smartphone shipments to China in the third-quarter of 2012 hit a record 60 million.
Apple has noticed this shift. In fact, Apple CEO Tim Cook recently told Chinese-run Xinhua News Agency that he believes China will become the company's biggest market in the future.
But for now, it's the domestic brands that have won.
"Chinese brands have taken more than half the Chinese smartphone market this year, and they will take much more," Sandy Shen, the head of consumer research at technology research company Gartner in Shanghai, told the Financial Times.