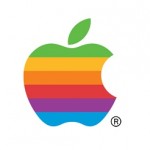 The announcement last week that Apple Inc. (Nasdaq: AAPL) would replace AT&T Inc. (NYSE: T) in the venerable Dow Jones Industrial Average's 30 top companies reflects an important trend that you can play to your advantage. Today, I'll tell you how.
Previously, the biggest shake-up of the Dow came in September 2013 when Goldman Sachs, Nike, and Visa knocked out Alcoa, Bank of America, and Hewlett-Packard.
If you see a pattern, you are correct. The Dow is moving in the direction of tracking the new, consumer- and intellectual property-driven economy. Replacing AT&T with Apple is a logical step in that direction.
It's all a part of a critical trend I see coming that will change the way we think about investing.