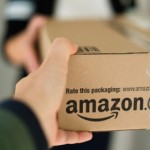 Part of our investment "thesis" with Alibaba Group is that the e-commerce giant has designs on markets besides China.
And we got a solid sign of that early last week.
Last Monday, at the Wall Street Journal's 2014 Global Technology Conference, Alibaba Chairman Jack Ma said he hoped his payments company, Alipay.com, could link up with Apple and its new mobile-payment system, Apple Pay.
"I'm very interested in that," Ma told journalists during an interview at the event. "A good marriage needs both sides working hard. I respect Apple and I respect [Apple CEO] Tim [Cook] very, very much - from the heart. I hope we can do something together."
Just a few minutes later, Cook - who was in the audience and interviewed up on stage right after Ma - said he would like to see Apple collaborate with Alipay.
This was more than just an exchange of pleasantries between two top tech CEOs.
It tells us that a deal will likely get done. And it would be an important deal for both companies.